The Slice House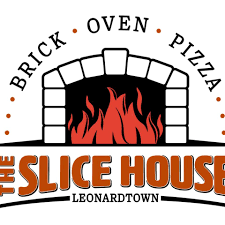 The Slice House is a family owned pizza place that is right here in Leonardtown. It is a family owned establishment owned by the Held family. The concept of the slice house is a pizza place where you buy by the slice. Every 4 to 5 minutes they have a new pizza coming out of the oven. 
They only use the freshest ingredients. They have an excellent staff of young people who work hard and are nice and polite to all. But the real reason the slice house is such a popular place is the owners, they do everything right. They make it so all the customers want to come back and eat there again and again. 
The Helds do everything to make sure each customer is happy and comfortable. They started selling home made New York bagels and they started off hot; on the first day, they sold over 1000 bagels in just under 45 minutes. How popular these bagels became is a sign of how successful The Slice House will continue to be in the future.