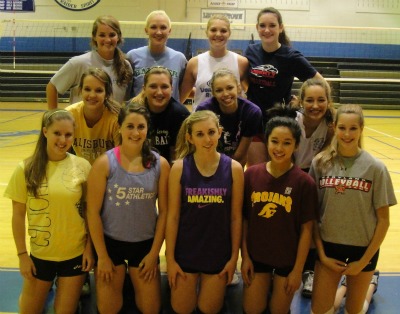 Linda Cook, Op-Ed Editor

September 23, 2011
The Leonardtown volleyball team has been preparing for an excellent new season. This family-like team all cooperate together to compete at their best. Coach Correll shares his thoughts on how this year will turn out. What are your goals for the season? We want to be one of the top teams in SMAC once...
Kendra Spalding, Junior Sports Writer

September 21, 2011
When people hear sports they automatically think of baseball, basketball, football, and soccer, but sometimes there are other sports that get overlooked. One of these sports is gymnastics. In a lot of areas gymnastics is not considered a high school sport so many people don't know about it and how...