The Best We Have Ever Done!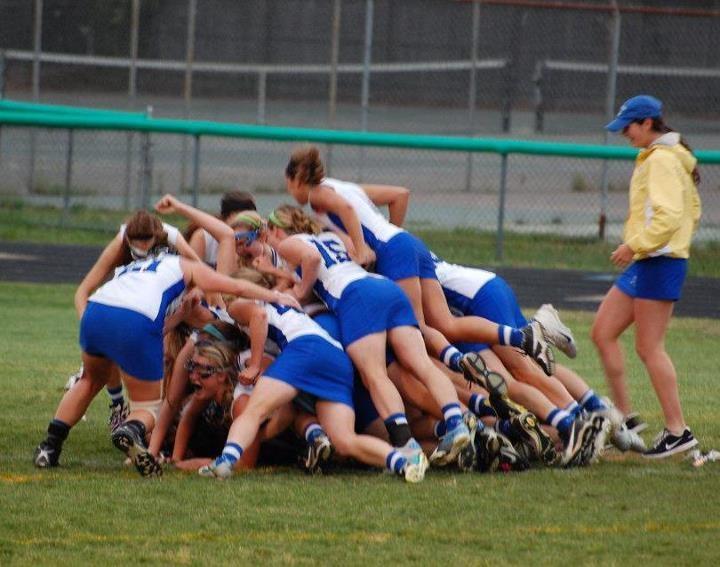 Jenna Hall, Sophomore Sports Writer
May 21, 2012
For the first time in Lady Raiders Lacrosse, beat Broadneck High School! Advancing to the next round; Regional Play-offs against Severna Park on Wednesday May 16th. The game was dedicated to a player on Severna Park that recently passed away. Each team wore green prewrap and green bows in their hair. At the end of the first half Leonardtown was leading Severna Park 7-5. Both team playing their best game, it all came down to who had more shots in the second half. The game was tied 12-12 with 1 minute left. Severna Park scores, Raiders win the draw. Madison Day winning the draw goes down the field gets fouled with 30 seconds left. Day makes her 8 meter shot; the referee calls it a goal. When the teams are both jugging back the referee calls the goal back; Day is given another 8 meter shot. The shot was blocked by the goalie. The referee blew her whistle for a false start on Severna Park, shot was saved again! Severna Park going home with a win 13-12. "Success isn't defined by a win; success is achieving a goal that has never been attained before. In my eyes, we went far beyond success. We achieved an aspiration that can never be taken away from us. We developed a strong team with an unbreakable bond. Our defenders are unbelievable strong, our attack is unstoppable, and our midfielders are astounding. And lets not forget about Mad Dog and Adele, we wouldn't have accomplished anything without [them]! We are one, together," said junior Summer Staso.