St. Mary's Summer Activities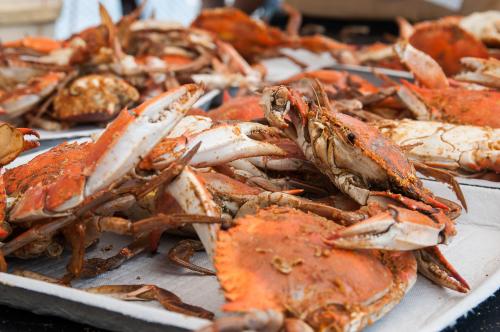 That's right Raiders its that time of the year again! The time where St. Mary's County shows just how great of a county it is with its unique events and festivals you can't find anywhere else. Make sure you clear your calendar and don't miss some of the best events of the year!
This summer the annual St. Mary's County Crab Festival is returning to Leonardtown. On June 10th from 11am to 5pm, come out and enjoy the food we are known for. Available for purchase will be hard crabs, soft crabs, crab cakes, crab soups, and anything else we can slap crab into! Other seafood dishes will also be available at the festival. Besides the crabs, a car and bike show will take place as well as a craft fair, live music, and other activities for children. The festival is welcome to all and has a $5 admission fee.
Also occurring on June 10 through the 11th is the Blue and Gray Days historical event. Come out to the Point Lookout State Park from 10am-4pm on the 10th or 10am-3pm on the 11th to experience a blast to the past. Get the chance to see living history programs and historic prisoner of war sites. There will be weapons demonstrations and more. The event is free for all but there is an admission fee to enter Point Lookout State Park.
See you there Raiders!