iPhone 14, an Overview
Ahh, the classic Apple events. A time where the public is informed about upcoming products, software, news, and many other announcements from the tech giant known as Apple. These are usually very exciting, especially the ones in September. Why? Because that's when they finally show off the latest iPhone, arguably their most profitable product. Sometimes the new phone is so revolutionary that everyone is talking about it, like the 4 and the X. Other times they are simply nothing more than a new upgrade with maybe 1 to 2 major new features included. So is the newest phone, the 14, a revolution? Or is it nothing more than an upgrade?
First, let's start with the basic iPhone 14 and 14 Plus. On the outside, these may look like repackaged 13s, but they actually have much more going for them. The base model has a 6.1-inch screen with the Plus having a 6.7-inch screen. I myself am not the biggest fan of phone screens being so large, after all they need to be able to fit into my pocket, however I know I'm in the minority so the larger display will appeal to those who have an older phone and want a larger screen, but don't want to spend extra money on the pro models. The cameras are the same as last year, 12 megapixels. Apple has often been criticized for using the same camera system since the 6s, however most people who complain likely already have a better camera that they can use to take photos, and many people just want the convenience of a camera on phone, so I don't really see the big deal. Plus, as we'll see shortly, Apple has already addressed these complaints. All new models of the phone also have something called SOS satellite, which allows you to send a text message to someone even if there is no cell service anywhere. This is great and I especially see people who hike in the mountains using this feature if they end up lost somewhere to contact emergency services. The phones also come in a variety of colors, Blue, Purple, Midnight, Starlight, and Red. Personally I like the Blue, but Starlight is also really nice to me. Everything else in this phone is either too complex for me to understand or too niche for me to bring up here, so let's move on to the big boys, the 14 Pro and Pro Max.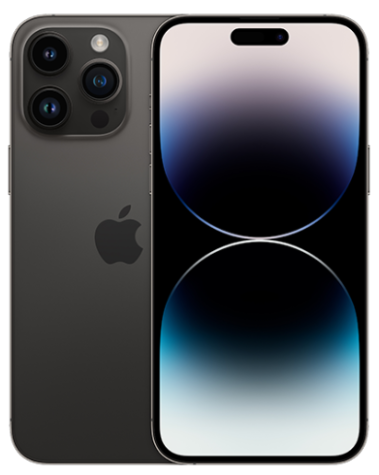 First, we have to talk about the biggest change when it comes to these phones, the notch. Finally, Apple has decided to remove the notch on their phones and replace it with something they call the "Dynamic Island". Not the biggest fan of the name, but what it does is incredible. The notch now has the ability to expand to show a variety of features, such as music playing, incoming phone calls, Airdrops, directions when you're traveling, Airpod battery life, and so much more. This is really excellent, and something I'm surprised Android hasn't come up with yet, at least that I know of. The camera also gets a big bump as well. After nearly 7 YEARS of the same 12-megapixel camera, Apple finally gave the 14 Pro and Pro Max a new, 48-megapixel camera. Again, I personally think the people who complained about the cameras don't understand the point of a camera, but at least they have finally answered something people have been begging for. These phones also have a new chip inside of them, known as the A16 Bionic. Apple will tell you "It's the fastest chip ever in a smartphone" and they probably are right. It is able to do 17 TRILLION operations a second, which makes things like swiping and playing videos even faster than before. Now for a classic Apple Move: The new phones, at least in the United Sates for now, have gotten rid of the sim card and replaced it with something called E-sim. This allows you to have multiple phone numbers and phone plans without needing to remove the sim card and replace it with another. I know there are many people who are upset about this online but considering the fact that no one I've ever met has taken out their sim card, and that most people who have multiple phones have the other one provided to them by their job, I don't see the issue. At least it's not removing the headphone jack and charger.
All in all, the new iPhones have a lot going for them. They may not be the most groundbreaking phones out there, especially the base models, but the Pro ones are really cool and start a new turning point in the iPhone's history. I didn't even get to talk about the always on display! I don't think if you bought last years phone, or heck even 2-3 years before that, that you really need this, but if you have something older, I'd recommend it. A solid iPhone with solid features, and really that's all it needed.