The fall season is a time for layers, new styles, and those lovely fall colors of orange, tan, and ivory. Though we have many icons within the school who are rocking the fall style, I have picked out a few outstanding fashionistas. These models of the halls always wear wonderfully put-together outfits.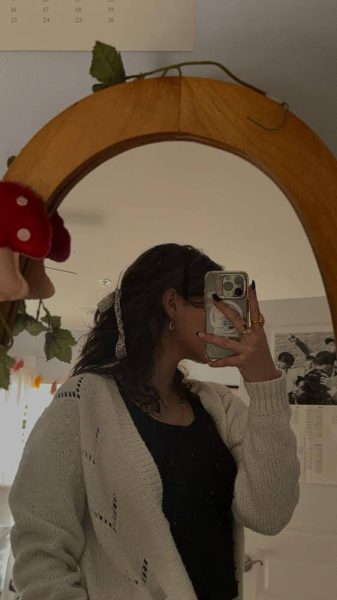 Let's begin with a senior girl who's been gracing the halls with her fabulous looks. Her name is Addison and she loves the fall accessories of gold as it creates a warmer tone and adds a sense of class. She feels fall is a very classy and nostalgic season. In addition, take note that gold isn't for everyone, it matches her features well, but try out any kind of jewelry and layer for a good look.
If any student is looking to try out a new style or to up their fashion knowledge just remember this advice from our student representative.
Start with the basics such as a long sleeve shirt 

A flare or baggy pair of jeans 

Cardigans are a staple but you can work it with a hoodie or zip-up jacket 

Fall colors to pair are– black, browns and dark reds.
Story continues below advertisement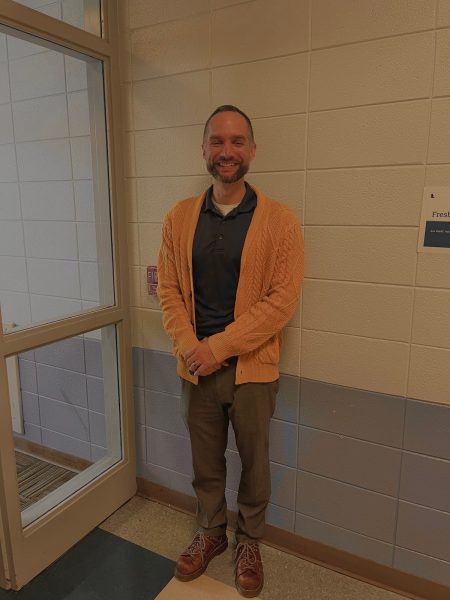 For this season's teacher-feature, I have selected a very spiffy and snazzy fashionable teacher. Mr. Byrnes has really gotten into the fall season with his stylings of sweater vests, cardigans, and Doc Martens. He believes that cardigans and sweaters are some of the best autumn additions to his outfits. He loves anything he doesn't have to tirelessly iron and press to get it just right, with sweaters it's just so simple yet chic. In addition, his advice for those teachers struggling with what to don this chilly season is: "When in doubt, wear a romper."
From my own fashion expertise, I completely agree that cardigans are a staple, honestly, sweaters in general are a perfect & easy addition to any outfit. Something else to think about as the weather gets chillier is a more layered look, such as short-sleeved shirts over long sleeves and collared dress shirts. Let's all have a great fall season full of new fashion.