Spring Break and College Visits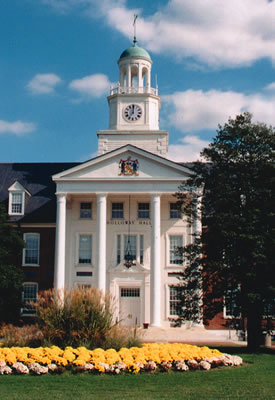 When people hear spring break, their minds automatically drift to the beaches and relaxation. However, for many students at Leonardtown High School, spring break is a perfect time to go on college visits. Many stay along the east coast and others travel all across the country to explore what different colleges and universities have to offer. Some people chose to just drive through certain campuses and others went on tours and information sessions that could sometimes last up to two hours.
A few of the more popular colleges that were visited included, Salisbury University, Georgetown University, Coastal Carolina University, East Carolina University, and Penn State University. All of these schools are located on the east coast. Hannah Connelly, a junior at Leonardtown said that Syracuse it was, "really nice and full of school spirit. The mascot was riding around on a truck throughout campus." However she was not a fan of Geneseo which she said was "sort of like St. Mary's County except for in upstate New York. I don't think I could picture myself there." Grace Paglierani, also a junior, visited East Carolina University and Coastal Carolina University. "Coastal Carolina is somewhere I could really see myself. It's pretty and it's really close to Myrtle Beach too." Grace White, a sophomore at LHS, visited University of North Carolina and said it was "pretty and I would love to go there, but I know it is hard to get in to." Whether it was the first time the students had visited colleges or if it was a final visit before they made a commitment, spring break was a perfect time to do it.