Leonardtown High School Clubs 2.0
What is arguably one of the most repeated tidbits of advice given to most high school students from those who have already been there? Get involved in extracurricular activities. Why? Not only will you get to participate in something fun that you enjoy doing- and believe it or not, there's a club for everything from academics to athletics to community service and more- but membership provides you with the opportunity to meet people who enjoy the same things that you do, build up your resume for college and job applications, and learn valuable skills that will carry over outside of your four last years in school. Luckily for our student body, Leonardtown offers over 50 clubs with a wide variety of interests to suit nearly everyone here. If you're a new student to the school or are merely interested in getting involved with a new extracurricular activity in this school year, enjoy this  peek at just eleven of the many clubs available at Leonardtown High School.  
The American Sign Language Club
Pretty self-explanatory: the goal of the club is to teach members ASL after school on meeting days. Lessons are led by Justin Shaw, a sophomore here at Leonardtown, and meetings will be held in Mrs. John's room, 2E11, with the first on September 21st. For further dates, visit their website here.
Barbecue Club
If you're a true connoisseur of charcoal or proud wielder of the grill spatula and sauce brush, you've come to just the right group. Consisting of "those rare individuals who have what it takes to meet all challenges," it's warned that becoming a member is not "for the weak, faint of heart, or unmotivated; it is a life-altering commitment for the truly dedicated carnivore. After a grueling physical and mental test, those individuals who pass the comprehensive background check become full members. Only the finest faculty members and students have earned the right to wear the title." If you think you have what it takes to join "the few and the hungry," contact Mr. Breslin (2E35) for more information.
Best Buddies
A global organization, LHS's chapter strives each and every year to help to form friendships between students that will last a lifetime. Once joined, members of this club are paired with students who have intellectual or developmental disabilities, whom they meet with on a daily basis to talk, play games, and get to know one another. The club usually holds a monthly meeting with all members, and there are activities galore for everyone involved to enjoy. If you're searching for a wonderful opportunity to make new friends, help out fellow students, and have fun in the process, you're surely looking in the right place. For further information or to find out how to join, keep an eye out for announcements on LTV, check the bulletin board for the club located outside of the gym, or see either Mrs. Henderson or Mrs. Beyer.
Creative Writing Club
Do you like writing? Do you find yourself crafting up short stories or poetry in your free time, or daydreaming of better plotlines and characters than are in your day to day life? In that case, this might just be the perfect club for you to check out. The first meeting took place on September 1st, but that doesn't mean it's too late for you to join now! For more information and meeting times, stay tuned to LTV or talk to Mrs. Wogman in room 2E10.
FCA
Or Fellowship of Christian Athletes, if you want the unabridged version. Self-described as "a group of athletes who come together to enjo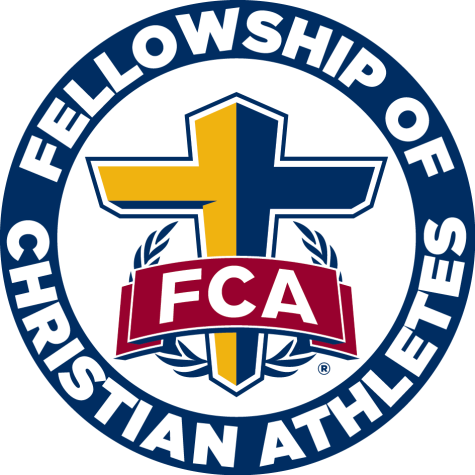 y food, fellowship, and a devotional," members come together to snack and play games before the 8 A.M. bell rings. Celebrate with the FCA in the Media Center at 7:00 on Wednesday mornings- all students are welcome!
GSA

Leonardtown's Gay Straight Alliance is a club that provides and promotes acceptance for all. Made up of friendly and open students who support and stand up for one another, meetings involve games, discussion, food, and making friends. Times and dates for club assemblies will be announced on LTV when occurring, so keep an eye out! If interested, see Mrs. Rauh in E41 or Mrs. Kiernan in 2E44.
Habitat for Humanity
Part of the local Patuxent chapter of this global organization, Habitat operates on the belief that everyone deserves a decent, affordable place to live, regardless of their position or situation in life and Leonardtown's goal is no different in that.  Students join together to help better the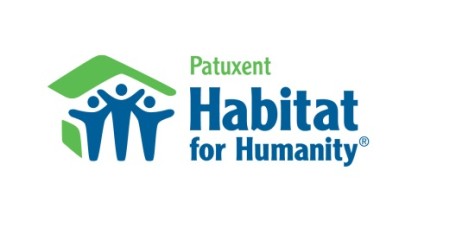 community that they call home. If this sounds like something up your alley, their first "informal" meeting will be Thursday, September 17th at 2:45 P.M. in Mrs. Law's room (2E36).
Hockey
We know what you're thinking: "sure, sounds great, but what if I've never actually played before?" Never fear, dear reader! The 2015-2016 team is looking for players for nearly all positions, and beginners are in fact welcome. Though the initial team meeting took place September 9th, you can still talk to Mr. Bonnell to find out more information on how to get involved.
Key Club
Based around serving the greater community and helping others, this is a prime opportunity to help others and build essential leadership and teamwork skills. Senior Micah Dittmar is the club president this year, and is developing some great ideas for the organization. M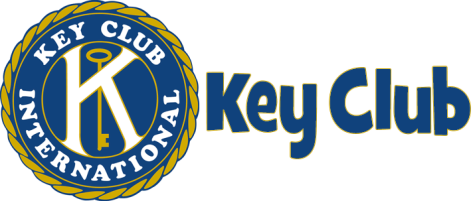 eetings are to be held every other Tuesday in room F-13 after school from 3 to 3:30. Stop by Mr. Bloch's room with any questions or for further news on the club.
Mock Trial
Interested in understanding our justice system, learning the ins-and-outs of courtroom procedures, pursuing a career in the legal spectrum, or just enjoy arguing with peers? Check out Mock Trial! A competitive club, the group prepares a legal case and allows members to acts as both the attorneys and witnesses in preparation for a civil or criminal case. Meeting as a team for four circuit contests against other schools, the intention is not just to come out victorious, but to improve students' knowledge of the legal system while developing better reading, writing, listening and analytical skills. Open to all interested, talk to Mrs. Harding in F15 for meeting times or with any questions.
SCA
Ever wondered who puts together some of the school's most charitable fundraisers throughout the year, who decides the themes for homecoming week, or who organizes each and every homecoming dance here at Leonardtown? Turn towards our Student Council Association for the answer. Meetings take place within the first few periods of the school day and are generally held once a month; students are told ahead of time when and where they will take place. Members are given a perfect opportunity to interact and assist with both school and community activities, but must put in an application and be accepted to join. Applications for this year are due September 11th, so make sure to get them in if wanting to get involved.
Of course, this is just a brief sample of the assortment of organizations that are offered here at Leonardtown. If you're interested in any, or want the complete list of clubs that are offered, go to: http://schools.smcps.org/lhs/clubs and contact the club adviser for more information.
Any clubs or after-school organizations interested in advertising their work on LTV or Imprint please contact us at: [email protected] or [email protected]