Languages at LHS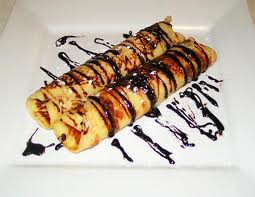 Kendra Spalding, Student Life/News Writer
December 1, 2011
Foreign language clubs at Leonardtown High School allow students to experience some of the cultural aspects of the countries that their language have origins in. The clubs meet after school and are run by the teachers and students of the Latin, Spanish, French and Chinese classes. During these meetings, the club members often make food that comes from their country. For example, the Spanish club makes churros while the French club makes crepes, croquet monsieurs (grilled cheese), and Belgium waffles.
The clubs are open to anyone that is enrolled in that language for school and anyone who has previously been enrolled in that language. Many foreign language students have decided to get involved. Sarah Adler, a junior at Leonardtown High school, says, "French Club is a lot of fun. We get to eat a lot of foods that we don't eat everyday in America. We also get to hang out with our friends." Hannah Chi, also a junior at Leonardtown High school says, "I love French club. It is a fun way to better understand the language that we are learning in school."
Many students agree that being involved in a language club makes what they learn in class more relevant to their lives. They all believe that it is fun to experience how the people that they learn about in books eat and live. Many of them say that they would like to one day visit the country that their language comes from, and for now, these clubs are as close as they can get.