Fall Into New Music!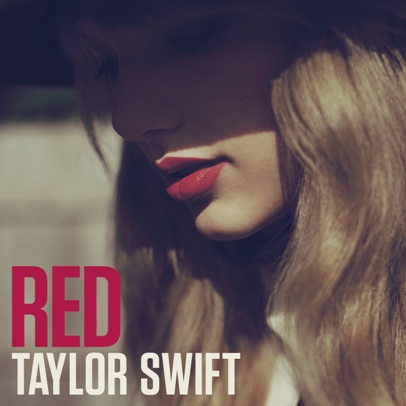 Music is all around us, whether it's in the form of the radio in the car, an iPod while doing homework, or the random music that they play in the cafeteria during lunch. Everyone has their favorite songs, and this fall, fans of every genre will get the opportunity to hear more from much-loved artists. From Taylor Swift to One Direction, Matchbox Twenty to P!nk, each and every one of us will surely find an album to get excited about this upcoming season.
Possibly one of the most highly-anticipated releases of the fall is that of Taylor Swift's new album, Red. On August 13th, the country-pop singer hosted a live webchat through YouTube and Google + Hangout, during which she announced the impending release, answered various questions from fans around the world, and explained the general concept of Red. Set to be released on October 22nd, this will be her fourth studio album. Swift describes the album as being about "all the different emotions…spanning from intense love, intense frustration, jealously, confusion" that accompany love and relationships, which she is famous for singing about. Unlike 2010's Speak Now, which was written entirely by Swift herself, Red contains many songs that had co-writers, including the immensely popular British singer Ed Sheeran, who actually performs a duet with the American star. No matter what, Taylor Swift fans are sure to love this album, especially since it will have that honest voice that is so relatable to listeners around the globe. In fact, that what senior Beth O'Day loves about Swift and her music. She says, "My favorite thing about her music is that she is never afraid to speak her mind; she sings about whatever she feels like." A perfect example of this is Taylor Swift's newest single, "We Are Never Ever Getting Back Together," which spent two consecutive weeks on the top of Billboard's Hot 100 chart after being released on August 13th. O'Day comments that she thinks "it is so funny how she just tells it like it is. You can hear her anger and sarcasm in the song, but she portrays it in such an amusing way." Simply put, "Gotta love Taylor."
It seems hard to believe that it was only one year ago that British boy band One Direction exploded onto the music scene. After failing to qualify for the British version of The X-Factor as individuals, Niall Horan, Zayn Malik, Liam Payne, Harry Styles, and Louis Tomlinson formed a group. The five would later finish the competition in third place, but that didn't stop them from getting a record deal with Simon Cowell himself. Their first album, Up All Night, was released in November of 2011, with its most popular song being "What Makes You Beautiful," which will likely be remembered as one of the biggest songs of the year. As all of the 'Directioners' out there are sure to know, One Direction is set to release their newest album, Take Me Home, on November 12th. Prior to that, though, the band will release "Live While We're Young," a single from Take Me Home, on September 30th. Junior Annika Anderson says of the band, "I can't even count all the reasons why I love One Direction. Their songs are so catchy and they instantly put you in a good mood. Each of members is different from one another, but they fit together like the pieces of a puzzle. The best part about them is that they truly have talent, and I have a feeling that they'll last longer than previous boy bands. Her friends Rachel Johnston and Tabitha Krondorfer, also juniors, agree, adding that, "Like Bieber Fever, we all have One Direction Infection!"
If you are not a fan of Taylor Swift or One Direction, don't worry: there are plenty of other albums that you'll love too. There are a seemingly countless amount of records that are set to be released in the next few months. Artists and bands including Wiz Khalifa, Little Big Town, P!nk, Blake Shelton, the Dave Matthews Band, Muse, Green Day, Ellie Goulding, Jason Aldean, Carly Rae Jepsen, Calvin Harris, 50 Cent, One Republic, and Alicia Keys will have records out that you will definitely not want to miss.