Jenna Hall and Sydney Mooney, Sophomore and Junior Sports Writers

May 15, 2012
This spring season has been good for all teams, and the spring play-offs bring mixed emotions as seniors take a good hard look at their high school sports season, and take their last steps on the field. As under classmen have the joy of spending the seniors last time with them, while looking forward...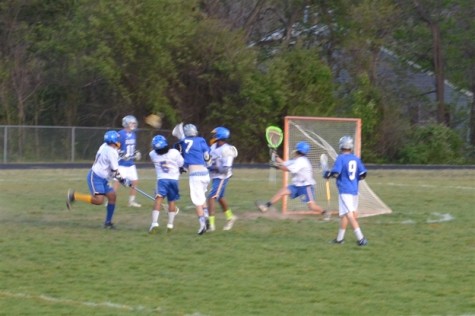 Jenna Hall & Sydney Mooney, Sophomore & Junior Sports Writers

May 4, 2012
The Leonardtown Raiders boys' lacrosse team is off to an incredible start, with a record of 5-0. The team and coaches are hoping to keep there undefeated record this season, and with how they are playing and practicing it seems to not be a problem. Leonardtown vs. Thomas Stone on Tuesday April...