NBA in Review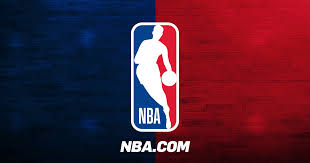 Hang on for a minute...we're trying to find some more stories you might like.
On December 3rd, the Toronto Raptors played against the Denver Nuggets, in a east vs west battle. The Nuggets won a very exciting game that went down to the wire. The leading scorers for Toronto were Kawhi Leonard with 27 points, and Serge Ibaka with 15 points. For the Nuggets Nikola Jokic had a triple double with 23 points, 15 assists, and 11 rebounds while Jamal Murray dropped 21 points. The final score was Nuggets 106 Raptors 103. Around the rest of the league, the Thunder beat the Pistons 110-83, Steven Adams paved the way for the Thunder by scoring 21 points. The Warriors beat the Hawks 128-111, Cleveland beat Brooklyn 99-97, the Wizards beat the Knicks 110-107, the Timberwolves beat the struggling Houston Rockets 103-91, and for the last game of the night Los Angeles Clippers defeated the New Orleans Pelicans 129 to 127.
The top three teams in the western conference are Denver Nuggets with a record of 16 wins and 7 losses, in second are the La Clippers with the same record, and in third are the Oklahoma City Thunder with a record of 15 wins 7 losses. Then in the east the first place team is the Toronto Raptors with a record of 20 wins and 5 losses, then in second it's the Milwaukee Bucks with 15 wins and 7 losses, then in third it's the Philadelphia 76ers with a record of 17 wins and 8 losses. This year in the NBA is definitely going to be a lot more competitive especially in the west with LeBron James's recent move to Los Angeles Lakers this summer.