What's coming up this winter sports season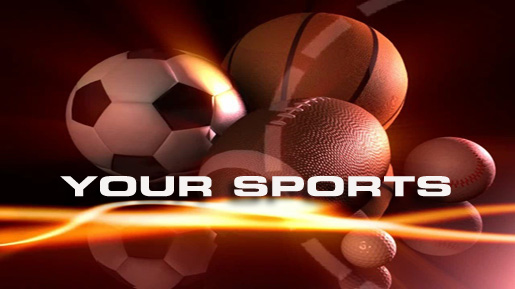 Now that the fall sports season has finally come to an end, we can enter into our winters sports season which includes, indoor track, girls and boys basketball, swimming, and wrestling. Girls and boys basketball have already had some games, the girls have won all the games that they have played while the boys have sadly lost the one they have played but they have many more that are coming up. Indoor track, swimming, and wrestling all have upcoming events and are sure to prevail.
Although there hasn't been much going on yet for all of the teams there are high hopes for all of them. Indoor track has been working hard and running out in the cold to get ready for their upcoming meets. I'm sure coach Hagman has been pushing them even harder this year, for his past fall sports season the cross country team went all the way to states and I don't doubt that is what he is aiming for his indoor track team. Although for indoor track there are very few meets because the schools that do have an indoor track are very far away, but the team puts in as much effort and time as possible to get ready for each meet to bring home the gold.
Boys and girls basketball are both working very hard this season to get ready for their soon to come games and to improve from what they have already shown they are capable of from their past games.The first game that the boys played they sadly lost, but they are sure to pick up the pace and defeat some teams as the season goes on.The varsity girls have been undefeated with a score of 3-0. This basketball season is looking very bright for our Leonardtown boys and girls, and we hope that it stays that way.
Leonardtown Varsity Wrestling kicked off the season with a tremendous win over Huntingtown High School with a clutch score of 33-24. Last year, Leonardtown lost to the strong wrestling team, but won every other match, so this year is already starting off right. "We're working really and we feel really confident about this year after the win over H-town. I believe this will be a great year," said Varsity Wrestler Deshawn Perkins. Leonardtown next opponents include Winter Mills, Lackey, and Patuxent High School.
Leonardtown Varsity Swim just had their first tri-meet the other day against LaPlata & Calvert, winning both meets. The girls continue to be undefeated with a score of 134 – 0. Boys have only had 5 losses, with a score of 129 – 5. they say they hope to keep up the winning and to continue being SMAC and Region Champs.  "This may be a challenging year. We have a lot of new swimmers this year, many who have little to no competition experience.  We are going to give this season our best effort and hope that we are successful. Last night was our first meet of the season. We came away with 2 more wins," said assistant swim coach Margaret Finn.  They team said they're working hard to do their best. If you do your best it will show when we get to the meet.