'Tis the Season to be Giving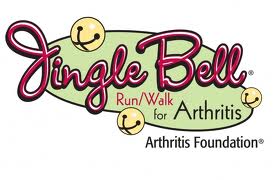 With all the winter holidays coming up, many different thoughts fill student's minds: "Where will I go for Thanksgiving Break?" "What do I want for Christmas?" and of course, "How many more days until break?!" Our National Honor Society students have been one step ahead of us and thought of how they're going to help others this holiday season.
"This holiday season, we will make holiday boxes for nursing homes, and will probably give gifts to two or three families. We might also participate in Hospice Festivals of Trees event. NHS acts as a personal organization to provide for families in need." Mrs. Fallon, the teacher in charge of NHS.
If the holiday season makes you feel charitable and you want to help too, don't worry: you can! There are other events that need lots of volunteers and participation. "The Jingle Bell Run is a 5k race where all the proceeds go to the Arthritis Foundation. The runners wear jingle bells on their shoes and dress up in Christmas colors and costumes to celebrate the holiday, hence the name of the race. The race is being held on December 10th at the Holiday Inn in Solomons. On Friday, December 9th from 2:00 to 7:00 PM at the Holiday Inn, volunteers will be stuffing goody bags for the runners and helping with pre-race pickup for people already registered for the race. On Dec. 10th, the day of the race, from 6:45-9:30 AM, volunteers will be helping with pre-race pickup. Then, after 9:30 AM and during the race, a few people will be course marshalls," said senior NHS member Samantha Goodnow.
You don't have to be in a certain club to be generous and have a good time! If you're looking for a good deed to get on Santa's Nice List this Christmas, look into ways to volunteer around school.