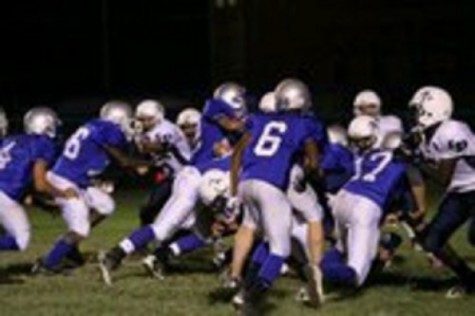 Sydney Mooney and Kristi Perna, Senior and Junior Staff Writers

November 25, 2012
This season all our teams did great. Football made great improvements from years before. Girls and boys soccer won SMAC, and cheerleading hit new advanced stunts. Volleyball proceeded to beat two teams in one week. Overall our teams did great, bringing up the Raider pride and spirit. Football in previous...
Jenna Hall and Sydney Mooney, Sophomore and Junior Sports Writers

May 15, 2012
This spring season has been good for all teams, and the spring play-offs bring mixed emotions as seniors take a good hard look at their high school sports season, and take their last steps on the field. As under classmen have the joy of spending the seniors last time with them, while looking forward...