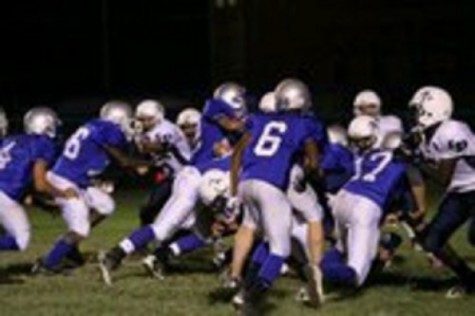 Sydney Mooney and Kristi Perna, Senior and Junior Staff Writers

November 25, 2012
This season all our teams did great. Football made great improvements from years before. Girls and boys soccer won SMAC, and cheerleading hit new advanced stunts. Volleyball proceeded to beat two teams in one week. Overall our teams did great, bringing up the Raider pride and spirit. Football in previous...
Jennifer Brown, Senior Staff Writer

October 23, 2012
This year, the Leonardtown Field Hockey Girls have been unstoppable! Having beaten the undefeated Patuxent High School in the last game, one to zero, and Great Mills and McDonough, the LHS Fockey team is undefeated. They are currently 14-0. This is a huge accomplishment for not only the fockey team but...