Jordan Dunn, Senior Reviews Writer

May 17, 2012
Hello Leonardtown, Did you go to the Spring Chorus Concert? Well if you didn't, you missed out on a lot. With four different groups of singers and an amazing light show, Edge of Glory was both an impressive and entertaining experience. At first the concert felt like any other chorus event. The chorus...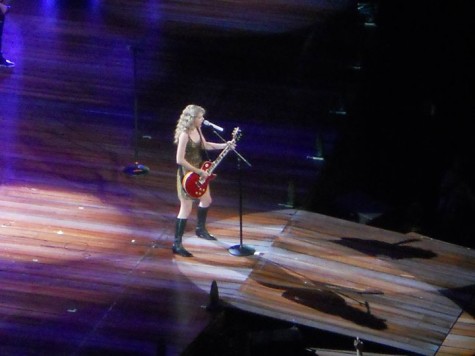 Elisa Mattingly, Reviews Writer

January 24, 2012
You can hear the screaming fans. You can feel the energy in the air. You get excited as the fireworks explode and Miss Taylor Swift appears on stage. Then you realize… You're sitting on your couch. Taylor Swift's "Speak Now World Tour Live CD & DVD" is simply exquisite and one of the most...