A Stock Market Challenge
This year, I enrolled in a finance class. Generally, finance isn't something that piques my interest, but I mean, everyone likes money. Still, I've never been particularly interested in investing, taking out loans, starting a business, or anything like that, but I ended up in finance, which turned out to be a good thing. Let me get to the point here…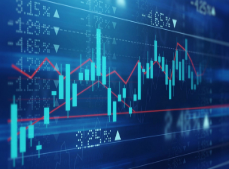 As we approach the fourth quarter of the school year, my class began a unit focusing on the stock market. In order to better understand investing, my teacher would take a hands-on approach. Here is the assignment – students will be given an imaginary $10,000 to invest in real-world stocks, the goal of the assignment will be to do research and find stocks that could give students a good return on their investment. Every student will track their portfolio in a spreadsheet – how many shares they bought or sold, what each stock is selling at on that day, and whether their portfolio has appreciated or depreciated in value.  
I didn't just want to get a good grade on this assignment, I wanted to beat my peers (financially). The end goal here is to have the most return on your $10,000 investment, in order to achieve this, I would do my due diligence on the stock market before I purchased anything. 
A simple Google search will come up with hundreds of answers on today's best stocks. As a simpleton – I found a website that looked at least semi-reliable and picked a few stocks from there. So, let's look at my picks.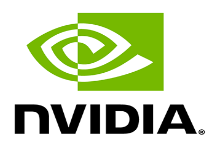 My most expensive stock was in NVIDIA Corporation (NVDA), where I spent $4,732 on 20 shares at the price of $236.60 per share. NVIDIA is a company that focuses on the production of computer and mobile processors. So far, this stock has been very day-to-day for me, one day it'll be a few dollars "in the green", and the next it's down. Obviously, this stock is the most important one in my portfolio, so I'm really banking on its success. 


I made the decision to buy two different stocks that were cheap, these were really "hail mary's" for me – two companies with low stock values, that I was praying would blow up. The companies I'm talking about are JD Sports Fashion (JDSPY) and Rolls-Royce Holdings. JD Sports Fashion sells for about $2 per share and Rolls-Royce Holdings goes for about $1.80 per share. Again, not expecting much from these two stocks, just hoping they hold their value or go up a little.

You've heard of this company before. My fourth stock is Amazon (AMZN), an online retailer that pretty much sells anything and everything you could ever want. The company was selling for $94.27 per share when I initially "purchased" it. This is another stock that has been really volatile throughout this assignment. The stock could be up to $96 or $97+ per share, then come back down to right around $93/$94. With the markets constantly changing, it will be hard to make a good profit given the short time frame we have to complete this assignment.

Finally, I purchased 20 stocks from PayPal (PYPL). I bought them at $73.90 a share, which at the time seemed like a fair deal given the size of the company. PayPal is an online payment/transaction app, where you can send and receive money, as well as pay for things at stores online and in person. So far, this stock has floated at around $73, but I'm really banking on this stock increasing.
So, there you have it, obviously I did my best to pick stocks that would see the most growth, but even if things don't work out as intended, I think the experience of this assignment was worth it.