Becoming a College Athlete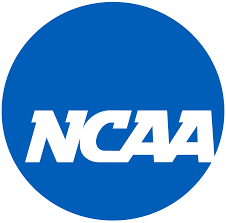 any people often consider becoming a college athlete. They dream of playing their favorite sport at a higher level, sometimes even for division one schools. But the road to collegiate sports is full of hard work and determination. So here are a five tips that may help you.
Register for the National Collegiate Athletic Association or NCAA

–

There are two  reasons you need to register with the NCAA. If a college coach asks you to register or requests your NCAA ID number. The second reason is, if you are in your Junior year and you are sure you are getting recruited by an NCAA DI or DII program.

Try out for a club or travel team

– If you are considering playing a college sport then you most likely are playing at this level already, if not, you should take it into consideration. Not only does this give you grow more as an athlete, but it will help you have more recruiting opportunities from college scouts.

Fill out recruiting forms

– If you are being recruited you will sometimes get questionnaires in the mail from schools, filling them out in a timely manner is important, coaches really do look at these forms!

Properly represent yourself at all athletic events

– Getting irritated and upset on the court or field is very easy, and normal, but even though you don't realize it does not mean there are not recruiters there in that moment. Not only is it important to play to your full ability, but represent yourself as the best team player you can be, at all times.

Don't get ahead of yourself

– Unless you have gotten an offer already, make sure you know that this is something to work for still. You may be a freshman on varsity, or the best player on your team. But making sure you give yourself every opportunity and chance possible is still very important.
"Success is where preparation and opportunity meet" , if you want the opportunity to play college athletic sports, then now is the time to prepare.