SAT Preparation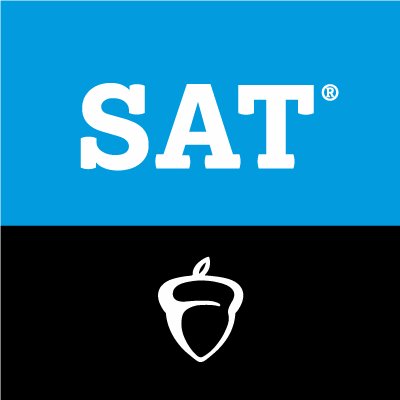 The time of year for juniors and seniors is swiftly, approaching, ready to display its unforgiving results and incredulous disappointment. The SAT weighs heavy on our minds, earning countless disapproving looks from parents that are dismayed by their child's work ethic. Having such a gargantuan and significant test towards the end of the year means that you need to stay motivated to study and focus your priorities on the test that will inevitably contribute to the future of your college career. Making decisions that will benefit your score and raise the probability of getting into your desired colleges can seem like a daunting task. For starters, try avoiding procrastination. It may seem like an obvious warning, however falling into the routine of last-minute panic and commotion can consume you faster than expected.
Studying for a big test is seemingly superfluous, there is no possible strategy to retain all of the information that you have refreshed in your mind, however studying in meaningful increments can personify the likelihood of being able to remember the information come test time. Prioritize information by putting the material that you need more time studying as the main objective. Organize the material by subject, and spend around half an hour solidifying the general ideas of each subject. For the pieces that you are having trouble with, utilize elimination strategies that will narrow down the answers to what is the best possible answer. Most of the time, you can use logic without needing to comprehend a passage in a text or an extravagant formula. Take what is confusing and use common sense to break it down and minimize the question to the simplest way of expressing it. From there, you are able to use reason in order to relate one of the answers back to what is being asked. Multiple choice is made for recognition, not recall, therefore deciphering answers based on a given list means that you are given the opportunity to know for certain that one of the answers is correct. If you are one that does not store information that you find frivolous in your long-term memory, just remember that multiple choice will never try to trick you. Decide the answers that captivate you the most, and always go back to what is being asked before finalizing your choice.
The SAT is undoubtedly stressful, and is designed to test you on all of the knowledge you have accumulated throughout your high school years. It is a couple hours of your life that can drastically change the outcome of your college life. Be attentive, stay headstrong, and do not be discouraged if there is material that you cannot remember. Take the test for what it is, and do not complicate what in reality is a singular question that was created by the college board. The SAT will never compare to the person taking it, and only signifies your ability to be tested. Take the test literally, but be aware of the world that provides more opportunity than a test.