7 Ways to Make Your Senior Year Memorable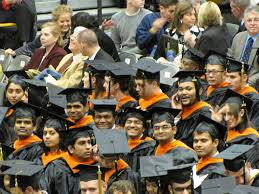 If you're a senior, you probably want to remember your last year of high school before you leave be extra memorable and fun. If you don't know what way to make your year the most memorable year it can be, here are some ways that could help you. Keep in mind, these are just suggestions, so you don't have to follow them to a T.
Parents cutting the "leash" little by little. You should realize that your parents at this point are gonna start trusting you more and more and giving you more freedom, so you should appreciate that and trust them as well.

Encourage and support other seniors. When you do start getting more freedom, you should encourage other seniors as well as yourself to do good deeds and try to not get in trouble.

Attend as many events as possible. When you're a senior, you won't get to experience these events after you graduate, which could lead to you regretting it and wishing you did an event you missed. The way to circumvent this is to attend all events you can.

Have more heart-to-heart conversations with your parents. You'll be leaving for college soon, so you won't be able to talk with them much anymore except for once or twice a year. Before you graduate and leave your parents, spend more time with them and talk with them as much as you can.

Save for prom! Prom is one of the most important things for a senior to attend, and if you can't go, you're not gonna be able to have a last goodbye to all of your friends! So save up as much as you can however you can, and don't be too greedy.

Plan a senior trip. One week trips in the summer are gonna be gone while you're a senior, so start planning a month-long trip with your friends or your family to celebrate graduation.

Money. YOU WILL NEED MONEY, no matter if you think you do or don't. Save as much money as possible, so when you graduate and have to pay for college, you won't have many student loans.
So there are all of my suggestions to make your last high school year memorable. Good luck in college, and you all will become great adults.