Prom Season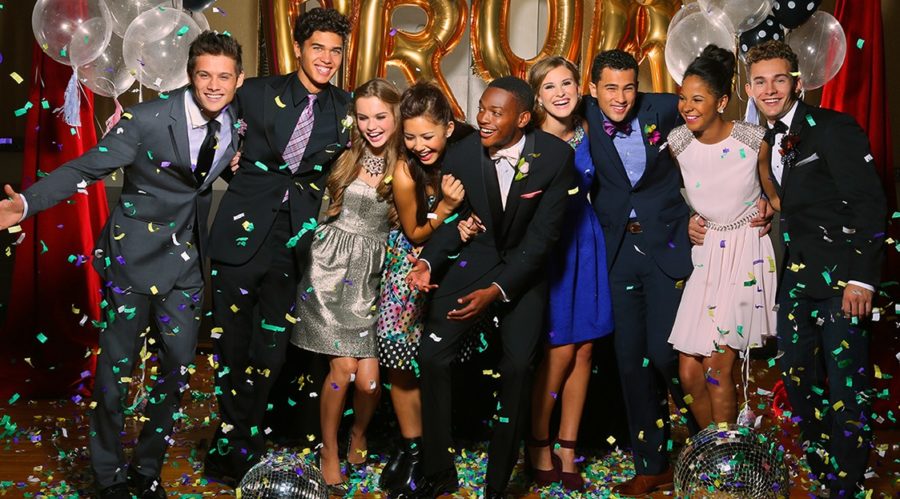 Haley O'Reagan, Senior Staff Writer
April 9, 2017
Book your hair appointments, rent your tuxedos and go find "the perfect dress" because prom season is here Raiders! Quickly approaching is one of the most exciting events for Leonardtown juniors and seniors: prom; the time to exchange your usual attire for fancy dresses and tuxes and impress your friends with the awkward dance moves you invented. The theme for this year's prom is…. Alice in Wonderland! The date is set for May 6 from 8-11 p.m. Save the date.
One of the most important parts of prom is one's wardrobe. Whether it be a tux or dress, it can be hard to find the one just right for the occasion. Today's Bride, located near Dick's Sporting Goods, is a popular spot to get a tuxedo. Just call and make an appointment and the staff will fit you. Dresses, on the other hand, can be a little trickier. If you're looking to get a dress in person to ensure the perfect fit, the Westfield Mall in Annapolis has many stores from which to choose. If you have a larger budget, consider Treasure Island in downtown Annapolis. Another great choice is our very own school! If you are stressed about the cost of formal-wear, Leonardtown's dress closet has many donated dresses.
A fan favorite, DJ Schezzck, will be returning once again to play the grooviest music all night. Start compiling a list of songs. Prom will endly roughly around 11 pm so make sure your ride is there on time if you're not driving. For students who are driving, make sure to be careful after prom; we don't want any Raiders getting hurt on this joyous occasion. Whether you are going alone, with friends, or with a date, this day should be a commemorative time for everyone! Start planning today to ensure the perfect prom day. See you there Raiders!