Yearbooks for Sale! Yearbooks for Sale!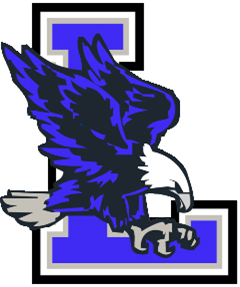 Every year a new yearbook is made full of memories and special moments. And it includes more than just photos and names. There are six different sections: Academics, Clubs, People, Sports, Student Life, and Grad Ads. Each section contains an editor that directs what is included and how to incorporate new ideas. This year our head editor is Hayley Chapman. Her role consists of directing the entire yearbook class, designing the yearbook, and making sure all deadlines are met with quality.
Our Advertising Executive is myself. My job is to advertise the yearbook and promote the purchasing of Graduate Advertisements. Our Clubs Editors are Sydney Guthrie and Taylor Bowles; their responsibilities are to organize all of the clubs and collect all of the names of the participants. The editors for the people section of the yearbook are Rachel Hynes and Loraine Ericson. These two girls are responsible for getting everyone's name in the yearbook, which is a very important job.
The Sports section of our yearbook is directed by Sydney Hagensick, who organizes the fall, winter, and spring sports. Our student athletes have their own section in the yearbook so they can be recognized for all of their hard work. Following the sports section, Lilia Cruz directs the Student Life section. She handles activities that Leonardtown students do in and outside of school.
Last but not least, Hanna Byrnes is in charge of the Academics portion of the yearbook, where the scholarly success of our school is admired. There is more to the yearbook than just names and pictures. A lot of thought provoking ideas go into the yearbook and our yearbook staff hopes that you go out and buy one to capture your memories and remain close to those in your school community. Yearbooks are on sale right now for $95.