Skin Care 101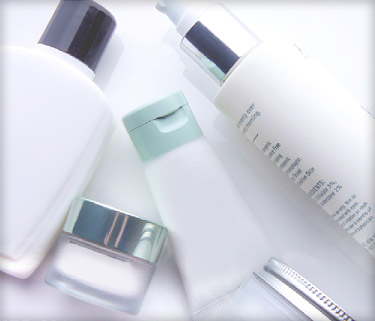 Listen up Leonardtown, the crust epidemic is over! It is time to moisturize and revitalize. With winter fast approaching, meaning we get dry quicker, it is imperative that we follow the proper moisturizing habits to enhance our skin and glo like a firefly. So listen up! (Yes, I am talking to you too, caucasians).
It is important that you avoid these 10 habits to keep your skin young and beautiful. According to Allure, you should;
Avoid croissants, espressos, mimosas, anything with an overabundance of salt, caffeine, or alcohol, because yes, it does show on your face.

Do not over-cleanse! However, do not take this as a free pass to skip washing your face or taking your makeup off at night.

Be careful with your use of gritty exfoliators. Removing dead skin cells is not supposed to hurt! If a scrub leaves your skin blotchy or red, toss it!

According to dermatologist Jeannette Graf "[people] overwash, they overtreat, they overtouch." When it comes to a big zit or pimple, use salicylic acid cleanser with moisturizing ingredients at night before bed.

Avoid staying up late. Getting under seven hours of sleep can dull your skin and enhance your fine lines (which you do not want).

It is important to sleep smartly! Avoid sleeping on the same pillowcase repeatedly. They pick up oil, dead skin cells, bacteria, and excess night creams that can harm your skin. It is recommended that you change them at least once a week.

Be careful where you put sunscreen! While lathering it on your face is O.K., it is important to put it on other areas from the neck down that will be exposed to sunlight. Make sure that any of the sunscreen you use has an SPF of 30 or higher.

Do not forget to have a mole check each year! They're nonnegotiable, regardless of how good you think you may be at self-checkups.

Yes, we know that washing your face at night can be a hassle, but that is not an excuse to let makeup, dirt, and bacteria gather on your face resulting in breakouts, dullness, and even the dreaded wrinkle.

Lastly,

please

don't smoke. And if you do,

give it up

. Smoking breaks down elastic fibers in the skin and revs up the enzyme responsible for the breakdown of collagens.
Feeling overwhelmed? Don't be! Allure has provided with some of the best dermatologist-approved acne treatments.
SkinCeuticals Blemish + Age Defense by Anne Chapas; Just a few drops of this and it will get rid of acne and reduce those fine lines! Filled with ingredients such as dioic and salicylic acid that fight excess oil and acne formation, this formula "fights clogged pores and dull skin through gentle exfoliation," says Chapas.

Origins Clear Improvement Active Charcoal Mask to Clear Pore by Rachel Nazarian; This formula works as a magnet "to remove daily dirt and pollutants" that can cause breakouts, according to Nazarian.
3 EltaMD UV Clear Broad-Spectrum SPF 46 Sunscreen by Karyn Grossman; The niacinamide found in this formula "can help with acne" by squelching redness and hyperpigmentation that can come with acne, according to Grossman.
Neutrogena Oil-Free Pink Grapefruit Cleansing Wipes by Elizabeth Hale; These wipes have long been a staple of makeup artists and dermatologists everywhere. However, the added oil-free and grapefruit have contributed to the power of the breakout banisher salicylic acid that helps "fight acne and remove makeup" simultaneously, says Hale.

La Roche-Posay Effaclar Duo Dual Action Acne Treatment by Neil Sadick; The 5.5% concentration of benzoyl peroxide in this acne-fighting formula works to rid even the most sensitive skin of blemishes. According to Sadick "the benzoyl peroxide penetrates pores, and micro-exfoliating lipo hydroxy acid evens texture."
Well, that's all the information I have for you all today. I can't wait to see all of you with your beautiful, acne-free, glowing faces at school! Take care my darlings!
Xoxo,
Chocolate Gawd