Homecoming: The Best Week of School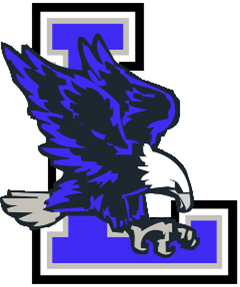 The best week of high school is here Raiders and it's important you know what's going on now that we are in the thick of it.
Spirit week will last until October 14th and will end with the homecoming dance this Saturday the 15th from 7-10 p.m. On Friday, the school will come together for the pep rally out on the main football field after seventh period. In this year's one hour lunch schedule, the pep rally eats all of eighth period and into the bulk of seventh. Congratulations Leonardtown, if you are not fond of your seventh period, you have only to survive 20 minutes of it. The energy at the pep rally is like no other; bleachers are booming, air horns are blasting, and memories that will last a lifetime are being made. Each class is judged during this time to determine the winner of the almighty Spirit Stick. Participation in the themes during Spirit Week, Harvest for the Hungry, hallway decorations, and loudness of individual classes all contribute to deciding the ultimate winner for the 2016-17 school year.
This week is your time to display how much school spirit you have. The themes for this Spirit Week are as follows:
Monday: OFF-No school
Tuesday: Ages Day
     

Seniors- Senior Citizen

     

Juniors- Senior Citizen

     

Sophomore- Babies

     

Freshman- Babies
Wednesday: Wacky Tacky Day
Thursday: Class Theme Day
     

Seniors- Action

     

Juniors- Sci-Fi

     

Sophomore- Thriller

     

Freshman- Animated
Friday: Spirit Day
Spirit Week is not all just fun and games though. LHS utilizes this time to give back to those in need throughout the community. We proudly participate in the Harvest for the Hungry drive, which collects canned food or money donations to give to those less fortunate. Harvest for the Hungry began on September 21st and will continue throughout the month of October. If you can, bring in as many canned food items as possible to help a family in need and add points to your class' total. Be sure to write your graduation year on your donated items and drop them off in your social studies class.
Another factor in the Spirit Stick competition are the decorated class hallways. The freshman will receive the FOT hallway, sophomores will decorate the F hallway on the first floor, juniors get the F hallway on the second floor, and seniors will be responsible for decorating the main lobby area.  The hallways will focus on individual class themes that are listed above. Most likely your class has already started planning decorations and need your help. Get involved and contact your class president to find out more information.
It's time to get pumped Raider nation, this is your time to get involved in the best week of school! Get your best outfits together, start collecting your cans, and help decorate your hallway. The more people that participate, the more fun for everyone!