Making This Spring Break the Best Yet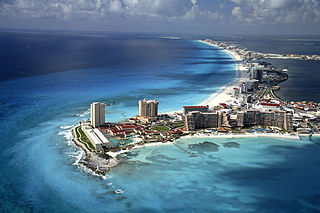 Raiders, listen up: spring break is almost here and some of you guys are trying to figure out the perfect idea for your one-of-a-kind spring break… lucky for you, I've got some great ideas that might help you to make up your mind.
#1: Take the chance to get away.
If you've always wanted to go on an exciting vacation over spring break, there are plenty of great destinations for you to check out. Looking for somewhere warm and fun? I personally prefer warm and sunny Cancun, Mexico. I know it is a hot spring break destination for college students, but it's also a great spot to bring your friends and the family along to. If want somewhere "with a more traditional family atmosphere," Disney World is one of the best family destinations in the world. Not only for awesome dining options for entertainment and amazing activities for guests of all ages, include best options for dining and lavish hotels, but it also holds four stunning theme parks, two wild water parks, and the ultimate shopping area to spend to your heart's content. If you want to take it closer to home, Ocean City is one of the most popular beach destinations in Maryland. Take it to the next level with a provide an assortment of shopping and entertainment experience then go to Annapolis or D.C.
#2: Pay your time forward.
Spring break is also the best time to collect service hours, so if you want to do something great for your local community, there's a great variety of options to donate your time to. The local food bank is a great place to help give away food to people in need; there are always kids who will need tutoring or homework help; and goodwill accepts the charity of donated clothing that you no longer wear or need. My own favorite is the idea of an organized fundraiser put on for a good cause, with endless ways to conduct it: a bake sale, a car-wash, a lemonade stand set-up or even a 5k walk or run in warmer weather.
#3: Social-ize!
If you are a social-media junkie, someone who loves working with a camera,then spring break stands as one of the best chances to forget about school for a few days and post and tweet to your heart's content. If you have a camera lying around, try starting your own youtube channel; you can make your own movies, record vlogs, or create tutorials on makeup, food, advice, fashion and more. All you need to keep up with this is a computer, a video-camera, a few friends or family, and you!
#4: Your own personal spring film festival.
If you are a movie buff and want to catch up on your favorite flicks, stock up on the snacks and host your own spring break movie night. Round up your family in the living room or invite a few friends over and have them vote on the movie that they want to watch. "With endless options and many different genres to choose from family, comedy, romance, action, drama, ect, you're bound to make a night a fun one for everyone.
#5: Finally get to that good book.
If you like to curl up with a good book, why not start on that novel you've been waiting to read? No matter what book you dive into this spring break, every read offers the chance for a great adventure. Whether it's about going under the sea, into space, travelling back in time, solving a mystery, getting a good laugh, the chance to explore the novels you've been trying to find time for is ripe in the week-long break that we're given.
There are so many great ideas to help make your spring break the most unique and fun-filled yet, so get started on plans you want to do this spring break. Share them with your family and friends so that you can jump into them as soon as possible after dismissal on the 18th. Whatever you decide to do, make the most of the time you have, and enjoy your spring break!