Friendship Forest Christmas Tree Farm: A Great Way to Get Ready For Christmas!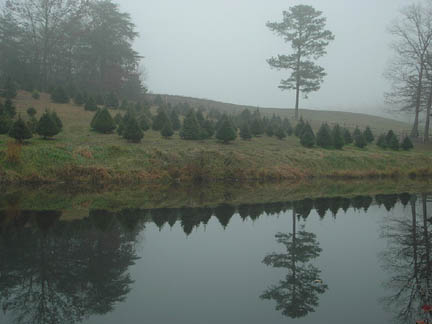 For those of us who celebrate Christmas, the debate between fake or real Christmas trees has been going on since fake trees were created. Although having a real tree is a bit more work, it's definitely worth it. Just having the experience of picking and cutting it down yourself is worth the time! And Friendship Forest is a great place to do it.
Friendship Forest is a Christmas tree farm in Mechanicsville, Maryland. Peggy and John Milliman run a huge farm and sell Christmas trees every year. Families can explore the farm and choose their tree, and either mark it for later or chop it down that day. Peggy said that they usually get about 200 families each year, but they had only about 100 this year, because the previous owners of the farm didn't plant any new trees for three years before her and her husband bought it.
The farm has a very cozy, friendly atmosphere. The couple opens their garage each weekend up until Christmas and offers free hot chocolate, cookies, and even face painting for the kids (or the kids at heart!).They also sell handmade pine bough wreaths and paintings and jewelry made by local artist Sharon Stapf.
The Millimans moved from Kentucky in 1999, and bought the farm in 2003. Peggy said of the farm, "It was just a miracle…the trees were already here, and the man was hoping the new owners wouldn't just cut them all down, and I already worked at a nursery with flowers and trees, so it was just perfect." She also said that she really enjoys the family atmosphere. "The best part is all the nice people we get to meet… you wouldn't get that while selling from a lot of chopped trees."
The farm's website, http://www.friendshipforest.com/, gives details about the tree care process, opening times, and contact information for the owners.
Friendship Forest gives you a chance to enjoy the outdoors, good hot chocolate, and family and friends. Check out Friendship Forest and maybe even pick a tree; you'll be glad you did!