What is MUN?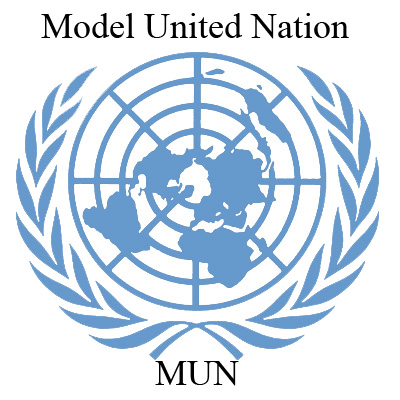 Model United Nations is a Leonardtown High School staple of pride. Each year various students attend the Old Dominion Model United Nations Conference in Virginia. This conference is open to any grade a part of the Global International Studies (GIS) Program as well as any 10th grade and up Global Diplomacy student.
The Model United Nations Conference is a simulation of the United Nations assembly. This entails various delegates (students) representing nations around the world. Each delegate debates a particular issue to find a resolution diplomatically. The Old Dominion University Model United Nations Conference hosts students from the tri-state area (Maryland, Virginia, and Delaware) in a hotel where sessions take place. Students represent a country in specific councils that debate issues that pertain to each country. Security Council for example is charged with maintaining international peace and security as well as accepting new member countries and changes to The UN charter. The students representing delegates from each member country of this council then discuss an issue pertaining to international security and explain possible solutions. This four day trip (two days off of school!) happens in late February. Rhea Brown, a sophomore GIS students explained, "ODU is easily one of my best freshman year memories. At the end of every night I felt accomplished, and proud of myself. Not to mention how much freedom and Independence you get. It's so fun being able to talk to different high schoolers, and spend quality time with friends (all while looking better to colleges)".
Another way to further learn and participate in MUN is to join the Organizational Committee. Juliana Geyer, president of OC states, "Debating as a specific country exposes you to different viewpoints and requires cooperation and teamwork. Organizational Committee has allowed me to share my passion for MUN with younger students as well as my peers. Introducing kids to MUN early, helps them develop valuable skills in a fun way." Being able to create a fun environment for kids to debate in is just one of the many reasons to join the Organizational Committee and MUN. Plus, they both look pretty stellar on your college appointment!