First Fridays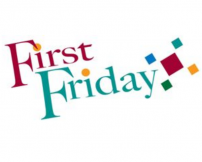 As the weather starts to get a little warmer more people are spending some time outside. Leonardtown has found a way to help with this by holding special events on the first Friday of every month that all feature the businesses opening their doors to the public and letting people see what their stores are really all about. The events take place all throughout the square and are usually filled with people.
First Fridays have been going on for many years and have been a hit for just as long. The First Fridays are all themed events with the theme usually dictating the things showcased during the events. Themes in the past have been things such as the War of 1812 and Breast Cancer Awareness. The event include crafts, different vendors, art showcases and also includes booths set up by multiple different groups including local artists and local famers. The LHS ROSE Players have set up booths multiple times and the Fundraising Chairperson, Sarah Dudley, says of the experience that they were "able to tell so many people about what we do". Another students says that First Fridays "are a lot of fun because you get to walk around and there is usually free samples or little crafts and things to do". The events are open to everyone and do not cost a thing! The events are also very family friendly!
There will be a First Friday every month starting this month and continuing until the end of the year. The events from 5 pm to 8 pm on the First Friday evening which will, as the name tells you, be on the First Friday of every month. The different themes will be announced on Visit St. Mary's website once the date of the event comes closer.
If you are ever looking for something fun to take up your time consider attending one of Leonardtown's First Fridays which are conveniently located in Leonardtown Square. Go out and support Leonardtown's businesses during First Friday and enjoy all that the events have to offer.