New Jersey Boardwalk Fire: Tragedy Strikes Again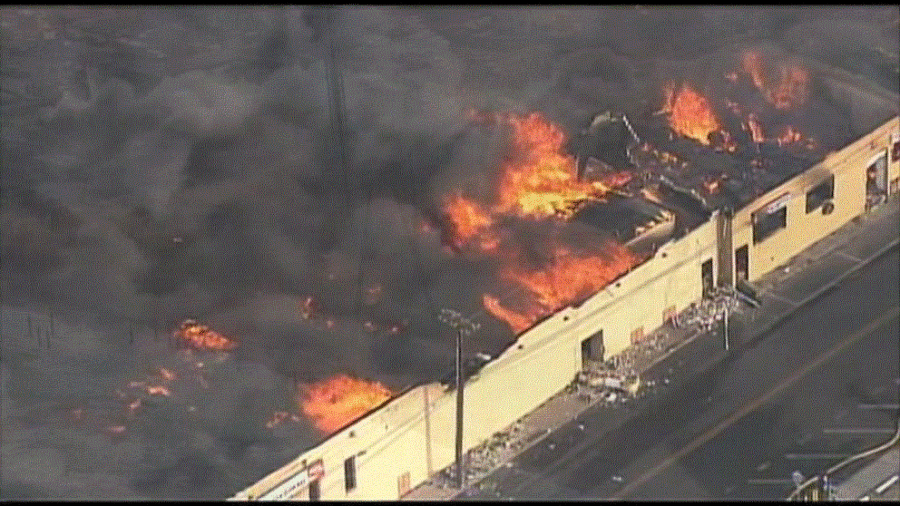 Kyle O' Rear, Sophomore Staff Writer
September 25, 2013
What happened, recently, in New Jersey was a tragic event: a fire, burning up more than half of the Boardwalk in New Jersey, terrified civilians and destroyed many shops and stores. This story seems even worse when you realize that this boardwalk has been freshly rebuilt from the super storm that attacked the state last October.
Super storm Sandy lasted a grueling 8 days, not even a year ago. It destroyed many cities and towns, mainly in the New York/New Jersey region. Many charities collected donations for the rebuilding of these towns and cities. New Jersey used a good amount of that money to rebuild an iconic landmark in their state, the boardwalk.
The boardwalk was set ablaze on the night of Thursday, September 12th. The boardwalk caught fire in a shop where one would least expect it; a small ice cream store. Unfortunately, what started as a small fire became an uncontrollable inferno that cremated approximately 68 shops. This monumental fire made it seem as if New Jersey had been lifted up just to be knocked down again.
What started this fire is even more traumatizing. The fire has been believed to be caused by electrical wiring damage due to the effects of Hurricane Sandy. The damages are estimated to be $1.88 million. Thankfully, there are no reports of any injuries or deaths. Eric Faranda, owner of Faranda's Shore Amusements game store, exclaimed "We wanted to do something to help. We wanted to stop it, but there was nothing that we could do to make that happen. It was like watching a slow-motion disaster. It was not something that I want to relive". He also revealed that this boardwalk had been a part of his life since he was only 13 years old. Faranda's shop, alone, will cost about $100,000 in repairs. Unfortunately, this rebuilding process will have to start over for New Jersey. Hopes and prayers go out to those who have lost in this tragedy.