2023-2024 NFL Predictions
As the season gets off and running, we as fans are being reminded by the football gods that nothing in the NFL will ever come as predicted. Who would have thought that Joe Burrow and the Bengals would sputter to a 0-2 record to start the season or that the Mike McDaniels track-style offense with the Miami Dolphins would be breaking records already? Today I will be making 3 predictions about the upcoming season that I hope at the end of the year aren't being looked back at too horribly.
Story continues below advertisement
Baker Mayfield has a career year with the Bucs:
Baker Mayfield in my opinion has never been given a fair shot in the NFL. Head coaching chaos in Cleveland set him up for failure, but I predict a bounce-back year for the Oklahoma alum. In the first 2 games, he has thrown for over 500 yards and 3 touchdowns. This being with 0 turnovers, which has previously been a weak point throughout his 5-year career. The Bucs have no expectations this year, and that means Baker is playing with house money. I'm predicting 23 touchdowns with only 7 picks thrown for Mayfield.
Chargers fire Head Coach Brandon Staley mid-season: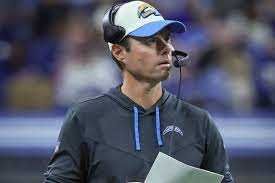 Every football fan in the world knows that Justin Herbert is one of the best quarterbacks in the league but year after year his Chargers disappoint. As the years pile on Herbert is coming into his prime and only one person is to blame for the bolts' struggles. That being Head Coach Brandon Staley. Defensive head coaches are somewhat rare nowadays and we are seeing why in Los Angeles. The offensive line progression is stagnant and now starting to revert. The running game is an afterthought and if it wasn't for the talents of wide receiver Mike Williams Herbert would be left alone to rot. Now you might say well since he's a defensive coach isn't that side of the ball doing well? You would be wrong. His defense gave up on average over 26 points a game last year, that's more than the year before, and the year before that one. The Los Angeles market is not a patient one and I predict Brandon Staley will get the boot and Offensive Coordinator Kellen Moore will take the helm by week 10.
Jet's Sign Carson Wentz: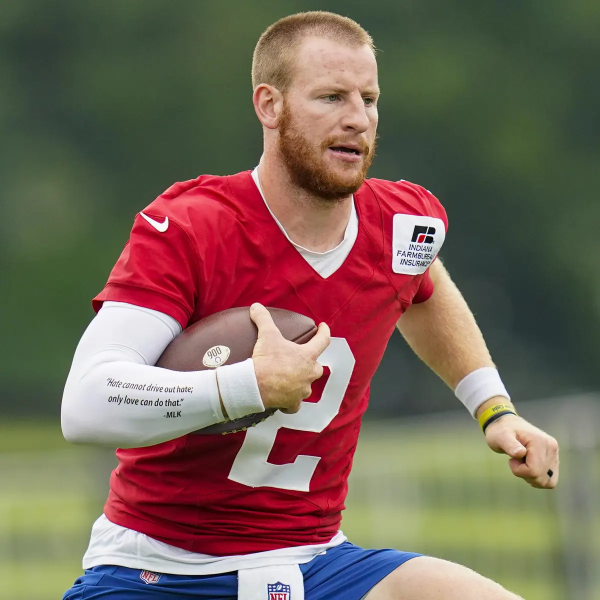 When Aaron Rodgers tore his achilles 4 plays into the Jets season, the hearts of every New York fan tore with it. This was supposed to be the year. The year the ship turns from a franchise being torn to the ground by terrible QB play by Zach Wilson, to a year full of prosperity and hopefully a Super Bowl Championship. The Jets gave Rodgers 75 million guaranteed and with him already flirting with retirement before the contract was signed I see that money going down the drain. Fans are desperate for a replacement for Wilson as he continues to prove his lack of pocket presence and overall stagnant progression. Kirk Cousins is the name being yelled the loudest for a possible replacement as he is a more than capable game manager who is proven to be a solid B-tier quarterback in this league. I however see this as a longshot. He's being paid 27 million dollars in the last year of his contract with the Vikings and even though they have started off 0-3 they seem in no rush to tank with a star receiver like Justin Jefferson. For these reasons I see them going after a QB who has proven to be a solid player in this league for cheap. In my opinion, Carson Wentz fits these requirements perfectly. Wentz was well on his way to winning an MVP his sophomore season but an ACL injury began a string of injuries that ran him out of Philadelphia. He was given chances with the Colts and Commanders, and frankly did not play badly at all but has found himself out of the league. He's cheap, he's 6'5" and mature. He may throw a pick here and there and no I'm not saying he's a long-term solution in New York, but he is a better option than what they have right now.
 Everything in this league can change at any moment so I am expecting these predictions to be laughable by Thanksgiving, however, I do find these to be somewhat conservative predictions that I hope can hold some water. A new year of football will never fail to disappoint and I can't do anything but wonder about the possibilities of this new season.