Is Pulling a Weapon Out on Instagram Live the Best Option for a Sports Career?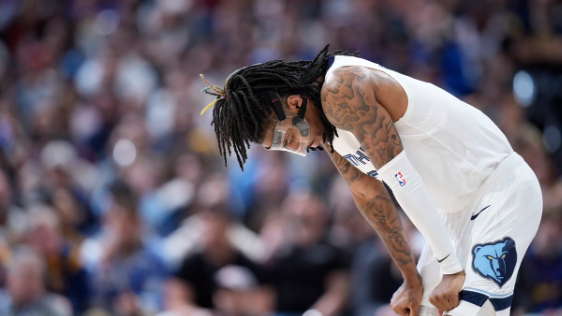 Temetrius Jamel "Ja" Morant Jr. 2x NBA All-Star and just recently received his first signature shoe with multi-billion dollar co. Nike. One of the most electrifying players of the league right now, just suspended for eight games and including the time he spent off for personal reasons, that can be summed up to 14 games of the 82 regular season NBA games he spent, "suspended" and you may be wondering why the National Basketball Association would commit such an atrocity on one of the young new faces of the league. Well, you might be surprised it happened. 
The Night In Indiana
Let's take a look back at some of the activities that he has involved himself in recently. On Jan. 29, when the Grizzlies visited the Pacers at FedEx Forum Stadium, there was an altercation between Ja's father, Temetrius "Tee" Jamel Morant Sr., Davonte Pack, and another friend. They were all going back and forth during the game with players of the Pacers. After the game, aggressively confronting members of the Pacers traveling party near the team's bus in the loading area of FedExForum for 15 to 20 minutes, and later someone in a slow-moving SUV — which Morant was riding in — training a red laser on them.
Pacers' Response
Pacers staffers that spoke with The Athletic under the condition of anonymity shared that they were under the belief that the red laser was attached to a gun. According to their account of the situation, there was a Pacers security guard that said, "that's 100 percent a gun." No police report was filed.  
Morant's Response
As Ja Morant and his associates exited the arena in separate vehicles, the laser was pointed in the direction of the Pacers traveling party. Not long after the report was published, Morant took to Twitter to share his response to the allegations, saying the investigation revealed lies and the article was an attempt to harm his image. Morant's tweet also hints that Pack has been banned from the FedEx Forum for a year. "Did [an] investigation seen they were cappin," Morant tweeted, categorizing the Pacers' allegations as lies. "Still let an article come out to paint this negative image on me [and] my fam. [And] banned my brother from home games for a year." Morant closed his tweet sharing his disbelief and adding a laughing emoji. On Feb. 7, Morant told reporters that "all that stuff [is] pretty much false." He declined to offer more details about the incident. "I honestly don't care, bro. At this point in my life, I'm protecting my energy, bro," Morant said. "I'm not responding to nobody else, not entertaining nobody else. That's what they need, likes and clicks."
Instagram Live Incident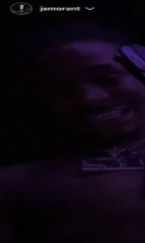 NBA rules prohibit a player from possessing a firearm while on team property or traveling on team business. Morant did not listen to this rule. Colorado is an open-carry state, although there are exceptions to the law, including the carrying of a firearm on federal property. It is illegal in Colorado to possess a firearm while under the influence of alcohol. On the morning of March 4th; this all transpired. This led to the suspension of the athlete. Later, Morant issued a statement on his conduct in the situation. He said he takes, "full responsibility for his actions." In his statement Morant announced that he would, "take some time away to get help and work on learning better methods of dealing with stress and my overall well-being." After this, he has not been back in an NBA game, this led to the interview with Jalen Rose about his situation.
Morant needs to understand that he has a pull on this younger generation and he needs to be more responsible with his actions on social media, because these younger kids follow in his footsteps.