NFL Playoffs: QB Profiles
Every NFL team has a quarterback, every football team has a quarterback. From peewee football to the highest level, quarterback is considered the most important position on the field. Only four teams remain in this year's NFL playoffs, so let's look at the quarterbacks who are still in contention for a Super Bowl title.
Patrick Mahomes, Kansas City Chiefs #15.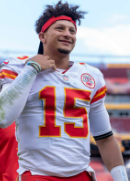 Arguably the most talented quarterback in the league, Mahomes stands at 6'2'', and weighs about 225lbs. Mahomes was born in Texas on September 17th, 1995, his dad is a former Major League Baseball player. Patrick went to college at Texas Tech, and eventually, he was drafted 10th overall in the 2017 NFL Draft. In his first year as a full-time starter, Mahomes threw 50 touchdowns on his way to an NFL MVP award, the next year, 2019, he would win his first Super Bowl. This year, Mahomes will battle it out on the field in chase of his second Super Bowl win, let's look at his competition.
Joe Burrow, Cincinnati Bengals #9.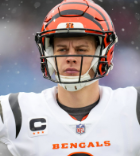 At the helm of the Cincinnati Bengals, Joe Burrow stands 6'4'' and weighs 215lbs roughly. Burrow was born on December 10th, 1996 in Ames, Iowa, his dad is a former Iowa State football coach. In college, Burrow broke records, won a National Championship with LSU, and took home the Heisman. Of course, he was drafted first overall by Cincinnati. Joe Burrow may just be the coolest man in the league, from his Prada glasses to his flashy plays, Burrow never ceases to please most NFL fans. Last season, Burrow and his team made it all the way to the Super Bowl, and this year they've knocked off the Ravens & the Bills on their way to an AFC Championship appearance.
Jalen Hurts, Philadelphia Eagles #1.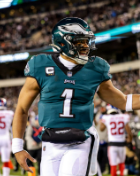 Jalen Hurts, Eagles quarterback and high school powerlifter? Standing 6'1'' and weighing 220lbs, Hurts led the Eagles to an 8-0 start. But did you know Hurts set school records for squatting and was a regional finalist in his weight class as a powerlifter? Hurts was born on August 7th, 1998, he grew up in Texas. A four-star recruit out of high school, Hurts committed to Alabama. After 3 years of playing for the Crimson Tide, Hurts transferred to Oklahoma, where he would finish second in Heisman voting, and earn a college football playoffs appearance. Hurts and the Eagles will look to continue a great season against the 49ers this Sunday (1/29).
Brock Purdy, San Francisco 49ers #13.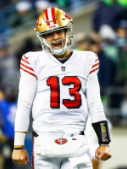 Brock Purdy was born on December 27th, 1999 in Arizona. As a 3-star recruit, Purdy chose to go to Iowa State University, where he took the Cyclones to 3 Bowl game appearances. Purdy is about 6'1'' weighing in the range of 220lbs, he wasn't exactly a standout to NFL teams, but with the 262nd pick in the draft, the 49ers took him. 7th round, the last pick of the whole draft. Brock Purdy was named "Mr. Irrelevant", but since Jimmy Garoppolos' injury, Purdy has been anything but irrelevant. His storybook season with the Niners will be put on the line as they play for a Super Bowl appearance against the Eagles.
So, there you have it, all the starting quarterbacks who will have a chance at winning the Super Bowl this year. Hopefully you learned something new about some of the NFL's brightest stars, we'll see who comes out on top over the next few weeks.