2022 Artist Spotlight: Spacey Jane
2022 was filled with plenty of changes for all of us, finishing another year of school, traveling to new places, meeting new people, etc. These are things most of us did last year, you also may or may not have spent some of the year listening to music. Whether you are a casual fan or a hardcore listener, you probably have a favorite artist. To kickstart this new year, I'm going to share my favorite artist from 2022.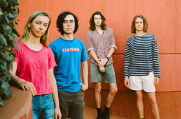 Spacey Jane is an indie and alternative rock band native of Western Australia. The band first gained attention with their debut EP (extended play) "Feeding The Family" in 2017, which showcased their energetic and catchy brand of rock music.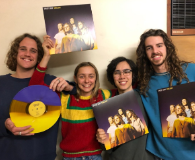 Since then, Spacey Jane has continued to rise in popularity, releasing a couple of well-received EPs, singles, and their debut full-length album "Sunlight" in 2020. The album showcases the band's growth and evolution, with a more polished sound that still retains the raw energy and emotion of their earlier releases.
One of the standout tracks on "Sunlight" is the lead single "Good Grief," which does a great job at illustrating the band's catchy songwriting and multi-layer chorus. Another highlight is the energetic "Booster Seat," which showcases the band's ability to craft infectious rock songs.
In June of 2022, Spacey Jane released their sophomore piece in the form of an album titled "Here Comes Everybody". The release was received well by most critics and fans. The headliner of this album is the track "Hardlight", which uses a snappy bass guitar riff, layered with strained vocals and drums.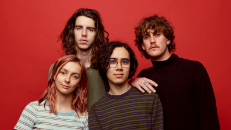 In 2021, the band landed near the top of the charts for "Triple J's Hottest 100". Spacey Jane's "Lots of Nothing" beat out songs written by Billie Eilish, Olivia Rodrigo, Bruno Mars, and more, the song placed 3rd overall on the list. After another breakout year, the band looks to rally voters and have another strong finish on the Triple J charts.
Overall, Spacey Jane has proven to be a formidable force in the indie/alt rock scene, with their catchy and energetic brand of rock music that's sure to get fans dancing and singing along. Spacey Jane is worth checking out if you're a fan of rock with an Australian twist.