Virginia Tech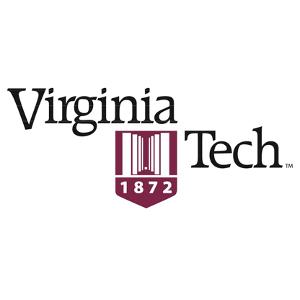 As a military brat, I've lived in a few contrasting environments. From sunny San Diego, to the scorching Mojave Desert, to the swamps of southern Maryland, I've pretty much seen it all. Even though I can easily adapt to new environments and love traveling, it's not exactly thrilling to be told when and where you have to relocate every three years, especially right when you think you're starting to make friends. Now, as a senior in high school, this military brat gets to choose her very own location for college. Yes, it's a momentous decision that I've awaited with great anticipation for years. Of course I'll need to pick a college with the academics I want to study, but a quality location is essential in my college decision-making process.  
When I think of my dream college, I think of a place very different from Maryland. Whether it be seaside at the University of San Diego, a city life at American University in Washington D.C, or in the deep south at the University of Alabama, it's pretty much any place that doesn't resemble Maryland. Because of this mindset, I've never thought about going to school in Virginia. Isn't it just like Maryland? It would be smarter to go to a Maryland school to have in-state tuition. But, after researching, I've added Virginia Tech to my list of schools to apply to, because it's a great school with amazing services and a variety of options for everyone.
Virginia Tech is a public university located in Blacksburg, Virginia (about 5 hours from St. Mary's County). The student population is 30,598 and there are 25,384 completing their undergraduate degree. It's full title is Virginia Polytechnic Institute and State University and there are 8 colleges within the university. On the Virginia Tech website there is a Net Price Calculator to find an estimate of what the cost of attendance is, but for out of state tuition, you're looking at about $39,000. Virginia Tech has an acceptance rate of 70 percent and to be considered, a student should have a 3.66 GPA average. Applicants should have a score of 1180 on the new SAT, or a score of 1120 on the old SAT, and an ACT score of 27. Freshmen are required to live on campus for their first year in one of the 27 residence halls. All students are allowed to have a car on campus, but there is also a free bus transit system that circulates around the campus and the Blacksburg area.
Students have access to a variety of internships, in fact, 90% of students have career-related experience during their four years, according to the Virginia Tech website. Each college offers different study abroad programs that are specific to the studies of the student. A study abroad program can last anywhere from two weeks, to one academic year.
According to Niche, a popular college review website, Virginia is number two in the nation for food! This is because of their dining areas and food trucks available. And yes, there is a Chick Fil A on campus.
The Corps of Cadets makes Virginia Tech different from most other colleges. The Corps of Cadets is an ROTC program that offers a progressive leadership program and structured military lifestyle. It is one of two senior military colleges in the United States within a major state university. There are two different paths to take as cadet; the Military-Leader Track for those who would like to join the military after their time at Virginia Tech, and the Citizen-Leadership Track for those interested in being a leader in their community or future career.
20 percent of the undergraduate student population at Virginia Tech are a part of Greek life and are members of one of the 55 chapters. Find clubs and organizations through "GobblerConnect," the website that holds information on club and organization news. Virginia Tech is home to many Division I sports, including football, basketball and baseball.
Although the early decision deadline has passed, the normal application deadline is January 15. To apply, you need to send in a transcript, SAT or ACT scores, the courses taken during your senior year, and the application fee of $60 that can be waived for financial reasons.
Virginia Tech is a great school for someone looking for a change from rural St. Mary's County, but also for someone who doesn't want to be too far from home. With it's astounding academics, inclusive sports and clubs, and great location, Virginia Tech could be your home away from home.