Disney Channel's Prime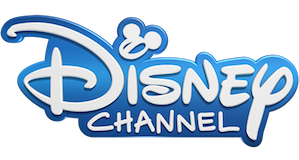 That's So Raven, Hannah Montana, Phil of the Future, Lizzie McGuire; a few of the many shows featured on Disney Channel that were a huge part of our childhood. These shows taught us to love ourselves, and stand up for what we believe in, all while creating iconic characters and catchy theme songs that will forever be in our hearts. All I want to know now is what in the world happened? While Disney Channel is still thriving on newer shows like Girl Meets World and Dog with a Blog, my heart genuinely hurts for the generations that will not be able to experience the magic that Disney Channel once was. So for those of you who were lucky enough to witness Disney Channel in its prime, here is a trip down memory lane. This is a list of my top favorite Disney Channel shows.
Number 5… Even Stevens (2000 – 2003)
This hit series centers around the misadventures of the Stevens family, mainly the younger brother, Louis, who was the cause of the majority of the shenanigans. Not only was this show hilarious, but it was also relatable, as it featured every character from the younger brother's point of view. He looked up to his sports-star older brother, and saw the sister in the middle who feels out-of-place. But in the end it showed that no matter what, family will always have your back! Not only was this show a kickstart to Shia LaBeouf's acting career, but it was the beginning of the Golden Age of Disney. Truly, it is one for the books.
Number 4… The Suite Life of Zack and Cody (2005 – 2008)
"Here I am in your life, here you are in mine. Guess we have a sweet life, most all the time!" Words ingrained into every child's mind growing up during the 2000s. Don't lie, we all know we wanted Zack and Cody's life, which is one of the main reasons the show was so popular. The young siblings were lucky enough to spend their days wreaking havoc with their friends in the world-renowned Tipton Hotel, and always managed to barely slip past the watchful eye of manager Marian Moseby. You know you were in front of the TV at 7:30 sharp to watch the newest episode!
Number 3… Hannah Montana (2006 – 2011)
YOU GET THE BEST OF BOTH WORLDS! Iconic, amazing, stunning. Words only a goddess could coin. Everyone knows the icon that is Ms. Hannah Montana and she will go down in history as a pop legend. Just like Zack and Cody, we all wanted the life of Miley Cyrus; a normal teenager by day, and a superstar by night. Imagine the luxury of such a life! Because of the show's extreme popularity, a variety of other TV shows were inspired by the storyline about regular girls becoming celebrities. Releasing song after song and giving us the drama that only comes with being a teenager, Hannah Montana defined a generation!
Number 2… Lizzie McGuire (2001 – 2004)
Lizzie McGuire was the girl living a normal day feeling as if the world was against her. But with amazing friends, Gordo and Miranda, she was able to make it through the struggles of being a teenager. With Lizzie's portrayal of high school problems, such as your first break up and being a fangirl, she was able to steal the hearts of kids everywhere. Lizzie McGuire was also the first to receive her own movie, which paved the way for other Disney Channel hits like High School Musical and The Cheetah Girls.
Number 1… That's So Raven (2003 – 2007)
OH SNAP! Coming in at number 1 is my childhood queen, THE Raven Baxter. This show combined all of the greatest aspects from Disney Channel into one amazing series. Raven was a regular girl who had to balance a crazy family, high school woes, and being a psychic! Raven Baxter's ability to see the future led to crazy antics, like the time Raven dressed up as her mother to avoid her parents from finding out that she mouthed off in class to keep her new phone. Not only did That's So Raven always have comedic relief, but it also touched on heavier issues, like racism and body-shaming. Raven Baxter is now a household name and will be remembered for generations.
That is it for today my friends! I hope you enjoyed my ranking of my personal top five best Disney Channel shows. As there are many more, let's not forget the honorable mentions: Good Luck Charlie, The Proud Family, Kim Possible, and Wizards of Waverly Place. I hope that the legacy of these shows never dies and we continue to watch and cherish them for generations to come! Signing off, I'm Michael Miles and you're watching Disney Channel!