Take the Pledge to Become a Co-op Voter!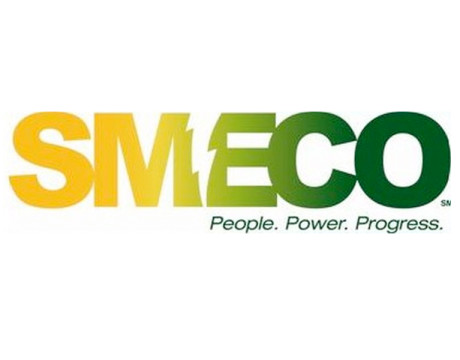 This past January, my Global and International Studies (GIS) program offered my peers and myself the opportunity to represent SMECO at Youth Tour, a week long conference sponsored by the NRECA in Washington D.C. SMECO is a cooperative (co-op), an organization run by its members. SMECO is an electric co-op. It provides electricity and other utilities to the regions it operates. The purpose of the Youth Tour the National Rural Electric Association (NRECA) sponsors is informing students about electric co-ops and to creating advocates for such important programs.
My class could send only one student to the Youth Tour to represent St. Mary's County, but the response wasn't overwhelming. The GIS group had already been on a field trip to Washington D.C., so another field trip to D.C. with SMECO was not appealing. Even though I've been D.C. many times, the Youth Tour seemed different from any other program I had attended.
Shortly after I arrived in D.C., I was interviewed by a panel for a spot to attend the NRECA annual meeting in San Diego along with 46 other students representing their states to represent the state of Maryland as a part of the Youth Leadership Council. The panel asked me questions about myself, my plans for the future, and what I knew about my co-op, SMECO. I studied and memorized information on SMECO because who doesn't prepare for an interview that lands you a week in San Diego? Shortly after my interview I was told that I had been selected to represent Maryland at the NRECA annual meeting. Since then I've met with the other Youth Leadership Council representatives and cannot wait to fly out west later this year.
With that exciting news I was ready to start my week in D.C. The week consisted of a riverboat cruise, the National Mall, museums, Arlington Cemetery, the 9/11 memorial and the Supreme Court building. Throughout the week I made new friends amongst the more than 1,700 people there! I was also able to partake in workshops that taught about electric co-ops. I learned about the history of co-ops. The co-ops brought electricity to rural regions like Southern Maryland after President Theodore Roosevelt passed the Rural Electrification Act (REA) in 1985. The REA lended money that was used to spread electricity to rural farming areas that previously did not have the means to bring electricity to their area. Today, electric co-ops monitor electricity, fix electrical lines, monitor street lights, solar paneling, and other needs of the community.
There are multiple aspects that make co-ops better than regular companies. One of them is that they are not-for-profit. The money paid to electric co-ops is used to provide electric services and pay the salaries of member-elected officials. Whatever the co-op does not use is given back to its members through means like sponsoring the Youth Tour. A co-op's rate of success is based on the satisfaction of the customer. This is because the co-operatives are run by co-op members elected by other co-op members. One of SMECO's elected official include SMECO President and CEO Mr. Austin Slater.
As it is election season, it is important to keep your co-op in mind when voting. There is a nonpartisan campaign for America's electric cooperatives called Co-ops Vote. When voting with your co-op in mind, your voting with your community in mind. You can become a co-op voter. To learn more about what it means to be a co-op voter, and to take the pledge, go to the Co-ops Vote website, https://www.vote.coop/ . To easily stay informed as a co-op voter through social media, follow the Co-ops Vote Social Media: Facebook(Co-ops Vote), Instagram(coopsvote), Twitter(CoopsVote) and Youtube(NRECA News).
Commit to stand up for electric cooperatives this November and in every other election by taking the pledge to become a co-op voter!