Until Next Time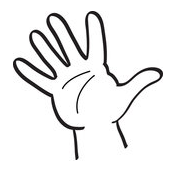 This year has been a long one, adorned with AP classes, AP exams, pre-tests, EOCs, sports, clubs, activities, teachers, friends, and I have had the pleasure of writing about a number of such things here at my post on the Imprint. My laundry list of assignments has been strangling my soul but I have done them alongside my classmates, many of them seniors who just graduated. After a year of writing about the stresses of school, I want, in my final article, to write about something a bit sunnier. I want recognize a successful year.
In this change of pace, I feel it only right to recognize my co-editor Casey Bacon. When I signed up for journalism and its two pillars, LTV and the Imprint you are currently reading, I knew only that I would be writing articles or producing the school broadcast. I knew Mrs. Hager, the queen of research, but everyone else was a fresh face. They did not remain so foreign for long. I did not just learn more about my writing or editing a video. I learned about Casey…after I broke through her hard shell of seclusion that is. Her gentle grace guided The Imprint and myself. She gave advice not only to her loyal readers but to me until I learned enough to become her co-editor. But I did not only have the pleasure of cracking Casey's shell. I learned about Lacie. I learned about Mr. David. I learned about Haley and David and the rest of the crew. When I signed up for journalism, I didn't anticipate any of them, much less finding any comfort on screen. But, now that I'm about to punch my last words into The Imprint, I see this class for what it was.
When I signed up for this class months ago (it feels more like years now), I didn't realize that I found a class that wasn't about tests and competition and crisp A's. It was about producing the best product possible. It was about finding something inspiring to put to paper, to screen in my case. It was about scripting and editing the best broadcast possible. Few other classes here at Leonardtown are more about quality of work than quantity of tests. For that, I thank my journalism mornings, digging the sleep from my eyes to write and sharing laughs with the friends I didn't anticipate.
I thank Leonardtown for giving me the opportunity to do what I love every morning and I hope that, next year, I will be working alongside a new cohort of aspiring journalists unaware of all they will find here. That, or I'll be one of only three people reporting the news. There can't be just one person publicly complaining about school work. So, until next time Leonardtown, enjoy all your summers and try to muster the energy to survive another successful year of testing and AP classes and friends and laughs and surprises. Let's make it a great one; it's going to be my last.