The Importance of Grandparents
Grammy and Grampy, Mawmaw and Pawpaw, Grandma and Grandpa. Like it or not, everyone's parents have parents. Whether you never got to know your grandparents, or you see them frequently, their decisions have impacted your life.
I could go on and on about the scientific data that shows grandparents can affect your behavior, emotions, and social skills. But I would rather speak from personal experience, and hear what others have to say.
I am fortunate enough to have two sets of grandparents, who I can see fairly often. My grandparents have always offered unconditional love, a helping hand when needed, and have supported me my entire life. Also- while their jokes are sometimes out of date, they'll still get a laugh out of me every so often. I'm sure if you're close with your grandparents, you are getting most of these benefits as well, but let's move on to more circumstantial benefits.
Grandmas Cooking
Nobody knows why, but a good meal from Grandma always impresses, always. For "educational" purposes, I'll be surveying a few of my peers to see what meal from Grandma they like best!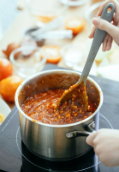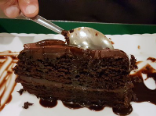 Peter Imhoff:  "My grandma makes a mean triple chocolate cake, that'd have to be my favorite"
Vada Mercer: "I love my nanas ham, green beans, and potatoes."
Ben Derisavi:  "Ballymaloe, like the stew" 
Jacob Floyd: "Gulab jamun… look it up"
Now we know a few of our grandparents' best meals, let's continue with our grandparent-gratitude.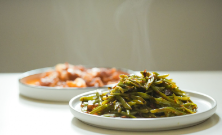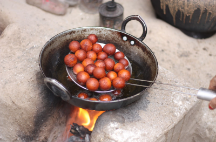 Storytelling and Advice
I believe that one of the best things about having a good relationship with your grandparents is their wisdom. They give some of the best advice anyone could ask for, regardless of category! Grandma and Grandpa know a thing or two about life, so if you're making a tough decision, or having a bad day and don't know what to do… Maybe give them a call. 
Sitting down and talking with your grandparents always seems nostalgic, the stories never run out. Grandparents could be cooler than you think, listen to their stories, and you may be entertained, and educated.
Thankful
While I am lucky enough to have a good relationship with my grandparents, others might not, we can't take family for granted. While we still have them, take every opportunity you get to bond with your grandparents, be nice to them, and take it all in! 
In closing, here is my advice, if you're having a bad day, call your grandparents. If you're in a creative drought, call your grandparents. If you need help finding the motivation to get up and live life, call your grandparents. Be grateful for what family you have now, so you can look back at all the memories you made.