AP Testing is Here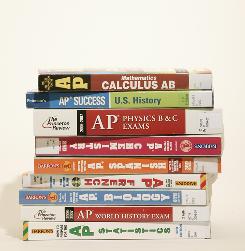 Josie Brodfuehrer
AP Test or Death Sentence?
Every year, students in high school across the country feel their knees shaking and mouths drying at a certain lovely time of the year. This time is AP testing and since May 1st has passed, we are officially in testing season. Good luck Raiders; we wish you nothing but 5's.
Day One will hit students with AP Chem, AP Music Theory, and AP Psychology. Day Two and Three and Four and Five bring even more joy. Many students have been preparing for weeks and months or, if you are Amelia Martin, years. Students ready themselves for these daunting exams with teachers in a traditional classroom setting, at home, or even online with the ALBERT program.  
Sam Katulich, a Leonardtown senior taking four AP tests said the tests "make [him] feel depressed and anxious and hollow inside." Few testers, take only one AP exam. They spend months learning, taking practice tests, and solving problems.
Behind the test is the College Board. Not only do they steal your money for the SAT and ACT, but $93 for every AP test you take. How does that make you feel?  For some students, the cost is worth achieving college credits. For those who do not pass the test or feel unready, the money can be a waste. There is duplicity, and students must choose their fate.
What fate did you choose for the 2017 year?
Good luck to you, Leonardtown, and you can check your scores in early July.