The History of Twitter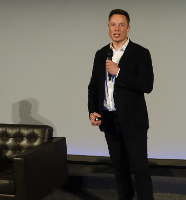 With the recent acquisition of Twitter, from billionaire Elon Musk, there have been many mixed feelings. Some are excited, some are angry, many are confused, and some simply just don't care. To understand how we got to this point… let's look at the history of Twitter.
2006
  Jack Dorsey was working at a podcasting company called Odeo. Dorsey and his coworker, Noah Glass first began discussing the idea of a message based social media, the two then shared their ideas with Evan Williams, and Biz Stone.
Dorsey creates the basic code for the website and sends the first "tweet". The website is originally titled "twttr".
2007
Dorsey becomes the official CEO of Twitter, and Noah Glass is fired. Twitter begins raising funds to power their company, and they are later chosen as the Startup Company of the Year, a contest run by South by Southwest.
The website began to grow in popularity, and it's believed that the "#" started gaining popularity around this time.
2008
Jack Dorsey is ousted as CEO, Evan Williams replaces him.
Twitter is growing fast. Originally just a message board created by a few friends, Twitter was receiving up to 300,000 users per day!
2009
Evan Williams guest appears on Oprah Winfrey's "The Oprah Winfrey Show". This leads to many new users joining the platform.
Dick Costolo joins Twitters executive board as the Chief Operating Officer.
Twitter executives are included on Time magazine's most influential people list.
2010
Twitter introduces purchasable advertising opportunities on tweets.
Evan Williams is removed as CEO, Dick Costolo replaces him as the new CEO.
Twitter repeatedly has server problems in the year 2010, but maintenance is working hard.
2011
Biz Stone decides to step away from his position at Twitter.
There are now over 50M tweets being sent every day! Things are really picking up.
2012
Twitter buys the social media company "Vine".
Twitter now has over 200M active users!
2013
Twitter stocks go public for the first time. When this happens, it's referred to as an IPO, or initial public offering. Twitter was valued at over $31B at the time. 
2014
The Queen of England sends her first tweet!
There were over 672M tweets about the World Cup soccer tournament.
The Year of the Selfie, over 92M selfies were posted on Twitter!
2015
Twitter stocks struggle this year.
Dick Costolo steps down as CEO.
Original founder Jack Dorsey takes over as CEO once again.
2016
The Vine app is shut down.
Twitter makes changes to the home page.
Twitter plays a crucial role in the 2016 Presidential election.
2017
Twitter gets into controversies regarding a suspicious role in the 2016 election.
Twitter fires over 300 employees.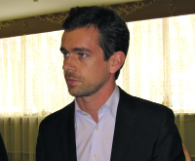 2018
CEO Jack Dorsey is called to testify in front of the Senate regarding the aforementioned 2016 election drama, involving speculation of Russian tampering in the election. Facebook representatives were also called to testify.
2019
It's discovered that there are thousands of robot accounts in correlation with Russian government, and Iranian government.
Twitter sees a decline in users.
2020
Twitter helps to keep many people informed and connected during the COVID-19 lockdown.
The announcement of actor Chadwick Boseman's death becomes the most liked, and retweeted tweet of all time.
2021
Twitter bans former President Donald Trump's Twitter account permanently, due to guideline violations.
Emojis are used on Twitter more than ever!
Jack Dorsey steps down as CEO, engineer Parag Agrawal replaces him.
Present
And now we know how we got here. Elon Musk has taken over as the Twitter owner, paying $44B for the social media company. When Musk took over on October 28th, one of his first moves was removing many Twitter executives, including CEO Parag Agrawal. Musk also has lined up a new subscription service, allowing users to pay for a verification badge, along with other benefits. This has, predictably, sparked controversy, with many saying that free speech shouldn't be a subscription.
The extent of Musk's impact has been limited thus far, given that he only recently acquired the company. But we will see what the future of Twitter holds with Musk at the helm.
Footnotes
Michael Ray, "Twitter," Encyclopædia Britannica (Encyclopædia Britannica, inc.), accessed November 14, 2022, https://www.britannica.com/topic/Twitter.