Goodbye Vine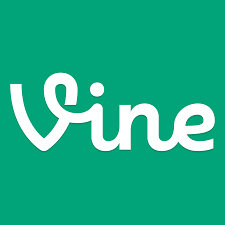 You may have heard of Vine; the widely popular social app where you can record six-second videos and post them for people to see. This application was released three years ago on January 24th, 2013 by Twitter. And since then, it has quickly gained many followers and supporters over the years. Many people have shown off their extensive talent on the app, and have also become popular once their Vines went viral. For example, the artist Shawn Mendes when he posted a video of him singing. While browsing the internet, you may have come across a short, funny clip that was developed using Vine. Or, maybe you even have downloaded the app and created a couple of videos yourself! If not, you might be wondering: what's so great about a simple six-second clip? If you were to ask that to a Viner, or someone who follows and appreciates the app's work, you might receive a disapproving shake of the head, followed by a list of reasons about why exactly a simple six-second clip can be so great. Well, I'll spare you the hour-long lectures and skip right to what matters and why exactly this app is so important to so many people.
Vine is a jungle of creativity. People come together and let their imaginations unfold, displaying their talent and originality in short clips. Most of these vines are enfolded in humor or skill. And you will often find yourself giggling or completely awe-stricken at the end of the video before it loops back and plays again. Some people use the looping feature of Vine to express color and a pattern to their video, leaving you to sit there for ten minutes, transfixed by the vast, mesmerizing creation. You just can't get enough of the little videos, compacted with jaw-dropping, thrilling content. Being a Vine user myself, it would be accurate to say that once I open the app, I can't put it down for hours. Vines aren't just videos, they are platforms where people are able to communicate through their own inventions and express themselves. Vines aren't just videos; they are art.
But this art can't last forever. On October 27th, 2016, Twitter released an official statement; they plan to shut down Vine on January 17th, 2017. This is because the app wasn't profitable enough, and many of Vine's biggest stars had already left to start posting on YouTube, Instagram, and Facebook where they would be able to make more money off of their content. Because Twitter was struggling with it's profit, Vine became dead weight and was no longer a priority. So, the app will be discontinued.
You can imagine the reactions of the thousands of followers and users to this announcement. People are shocked, and downright infuriated with the news, knowing that they won't be able to scroll down their Vine feed and rewind all of their favorite videos or create them any longer. But, Twitter sympathized with these reactions, and has agreed to still let the Vine website remain, and all of the videos that were created. They will not be permanently deleting all of the artwork created on the application. And now the Vine app will become the Vine Camera. You can still record six-second videos, but they can only be uploaded to Twitter, or saved to your camera roll.
Vine's shutdown has surely caused an outrage, but it is time to bid farewell to this wonderful app. It has been a long three years– and it's been full of laughs and creativity. Although the app is no longer, the memories that Vine has brought to us will still remain.