Tha Carter IV- Fluke or Flunk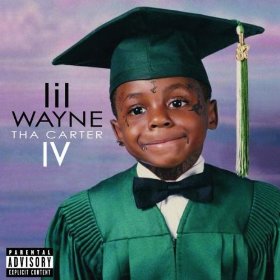 Cassie Osvatics, Senior Arts and Entertainment Reviews Writer
October 5, 2011
"You had a lot of crooks tryna steal your heart. Never really had luck, couldn't never figure out. How to love, how to love" is how Lil Wayne opened his performance at the 2011 Video Music Awards. At midnight that night, his newest album Tha Carter IV dropped. His single "How To Love" (quoted above) started out at #7, dropped down to #14, and as of September 20th, is #9 on the Billboard Hot 100 and the #5 R&B/Hip Hop songs charts. According to billboard.com, projected sales started at 700,000 to 850,000 but after a full day's worth of sales it was projected to sell 850,000 to 900,000 copies. But, is his album worth all the hype?
Billboard.com as well as rollingstone.com and washingtonpost.com, all say the same thing in their reviews of Wayne's album. "Tha Carter IV has experiments that fail" reads the Rolling Stone review. Sophomore Marqui Zimmerman opposed this statement, and said "It amazes me how versatile Lil Wayne is."
Looking at his success in his many studio albums and mix tapes, it's amazing he still has something left to say. Saying that his newest album doesn't live up to the standards of Tha Carter III is an abomination. Yes, some of his songs on the album aren't the best, but they're still amazing, and some still regard him as the greatest rapper alive. But, what do you think?
Top Tracks To Listen To:
3. MegaMan
4. 6 Foot 7 Foot (Feat. Cory Gunz)
6. She Will (Feat. Drake)
9. John (Feat. Rick Ross)
11. So Special (Feat. John Legend)
12. How to Love
13. President Carter