Rebecca Sachs, Editor-in-Chief

February 22, 2013
Now that college acceptance letters have finally come out, many seniors are finally able to breathe a sigh of relief. However, now that they no longer have to face the fear of rejection, seniors are left to face another issue entirely: how to pay for college. Today, the College Board reports that the...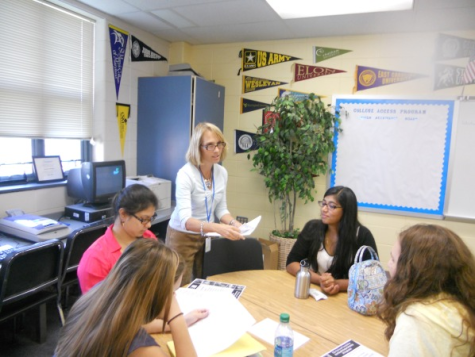 Rebecca Sachs and Grace Millerick, Editor-in-Chief and Senior Staff Writer

October 2, 2012
Are you interested in applying to colleges, but don't know where to start? Do you want to learn about scholarships, recommendation letters, or the SAT? These questions can be answered by Ms. Haverkamp or Mrs. Toombs in the Career Center, located across from the main office in the lobby. Juniors and...