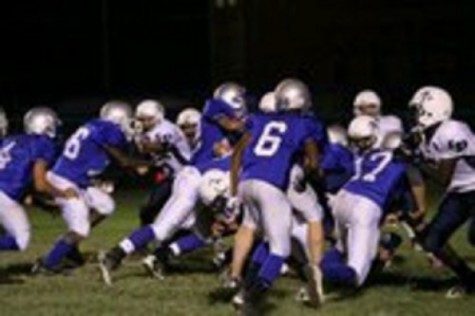 Sydney Mooney and Kristi Perna, Senior and Junior Staff Writers

November 25, 2012
This season all our teams did great. Football made great improvements from years before. Girls and boys soccer won SMAC, and cheerleading hit new advanced stunts. Volleyball proceeded to beat two teams in one week. Overall our teams did great, bringing up the Raider pride and spirit. Football in previous...
Tad Greer, Senior Staff Writer

September 13, 2012
The Leonardtown Raiders Football Team began their much anticipated season on Friday after a good preseason where they won both of their scrimmages against Crossland and rival Chopticon. Coach Mike Nines said that "this has been the roughest training camp that I have ever dished out," referring to...