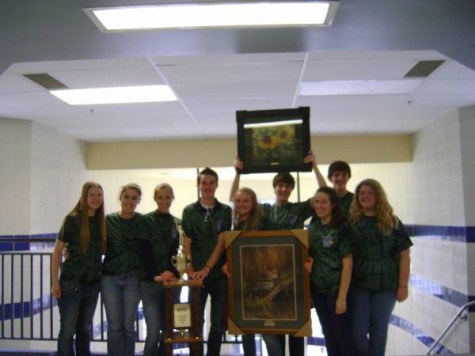 April 27, 2012
On April 26th, 2012, three Leonardtown High School teams went to compete in the St. Mary's County 20th annual Envirothon at a local farm and did not dissapoint. In the competition featuring teams from Chopticon, Great Mills, and St. Mary's Ryken, the 'Swamp Donkeys-Eh?', composed of Joanna Lewis, Rachel...
Zach Moran and Joey Williams

March 29, 2012
We are well underway with March Madness and we feel like those who don't know or haven't been able to watch the tournament should be updated. As some of you may know, the tournament is now in the Final Four. The Final Four consists of Kentucky, Kansas, Ohio State and Louisville. These teams have...