The Student Vs. Staff Volleyball Game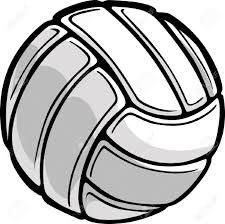 The student versus staff volleyball game was hard fought and full of crunch time plays. As the students dismantled the staff team 2 out of the 3 games, including one where the students rallied back after being down 24-20 to score 6 unanswered to win the second game 26-24. The staff thought they won that set but the up official, Erin, took the point away when two staff members touched the ball at the same time which gave the students the point. 
Dylan caught up with two of the players from the student team, Brady Correll and Antonio Marino. Brady and Antonio described the game as "won from the start" for the students.  Antonio was feeling confident before the game even stated, "Me and Brady knew walking in it would be an easy dub for the team." It was an easy dub, as Brady and Antonio got a majority of the points as Aces, sending missiles to the other side of the net. When asked who was the most competitive, staff member Mr. Snyder was the problem. "He hit it hard, but it didn't get in" Antonio did admit that Mr.Snyder did sneak some in. 
Another factor for the students was the Bird Cage. Throughout the entire game, the student side was rowdy, chanting, yelling, and cheering. Every time the students scored they would cheer, and every time they would get an ace the team on the court would huddle up and yell ACE, then the bench would yell ACE, and finally the Bird-Cage would yell ACE to round off the chant. 
There are a total of three Student-Staff games this year. With the volleyball game being the first and two remaining, do the students get the sweep this year? 
**The next Student vs Staff game will be basketball on the last day of winter week.