A Set with Coach Correll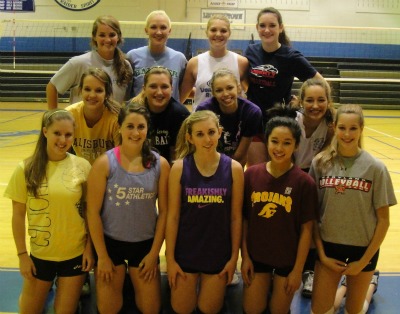 Linda Cook, Op-Ed Editor
September 23, 2011
The Leonardtown volleyball team has been preparing for an excellent new season. This family-like team all cooperate together to compete at their best. Coach Correll shares his thoughts on how this year will turn out.
What are your goals for the season?
We want to be one of the top teams in SMAC once again. That means to be competitive in every match and not to play down in every competition.
Who are some athletes to watch?
I can't pick a certain person, it's such a team sport. If you don't have one person doing their job the whole team falls apart.
Who are your biggest competitors?
We always have to look at LaPlata, Northern, Huntingtown, and probably Calvert.
What is your philosophy or motivation?
We do a lot of competition drills in practice that helps develop their mental aspect of their game, so they're used to these types of situations and know how to react.
Anything that is interesting to share?
"We don't wear pants," states senior Madison Pachner.