Raider SMAC-stic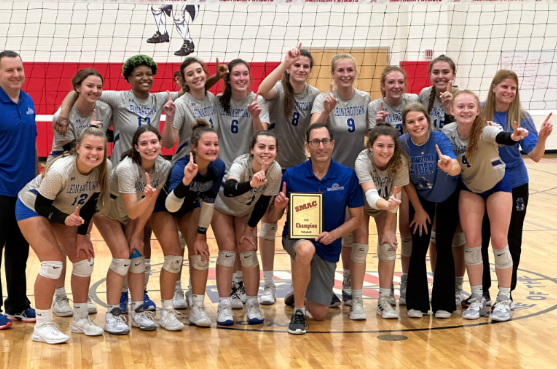 Did you just win the Southern Maryland Athletic Conference (SMAC) Championship? I know Field Hockey, Volleyball, Runner Elena Blodnikar, and Golfer Ian Jameson did! Volleyball and field hockey continued on to their regional finals and Blodnikar individually won first place in the regional final. Her terror did not stop there, she went on to win first place in the entire state of Maryland! Her time recorded was the fastest of the entire day. Huge congratulations to these athletes on their hard work this fall season. Leonardtown is so proud to have such incredible and determined athletes. 
With this huge congratulations, of course, comes controversy. Like recognition. Or lack thereof.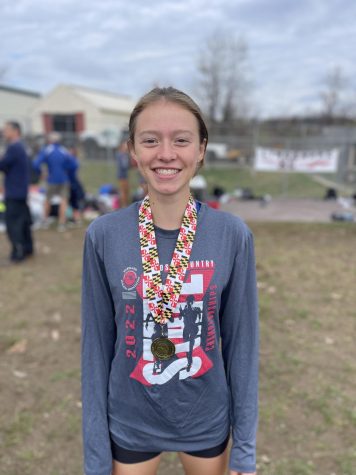 Blodnikar, who placed first in the entire conference for women's cross country, was awarded with merely a ribbon. This ribbon was also awarded to runners placing in 13th and 14th place. The only difference being the place written on the ribbon. It does not stop there, women's volleyball and field hockey receiving only a plaque which remains in the school, leaving the athletes with nothing themselves.
Our athletes train every day, push their bodies, and fight against adversity. This persistence is shown with tight outcomes yet being able to pull through for first place.
Women's volleyball's grueling five sets against Huntingtown was enough to make an athlete shut down mentally. However, they pushed through to receive consecutive SMAC titles, the first ever in Leonardtown's history. Players including Katie McHugh, EA Childs, Gracie Zartman, Morgan Johnson, and Julia Mattingly, earned SMAC all-conference teams.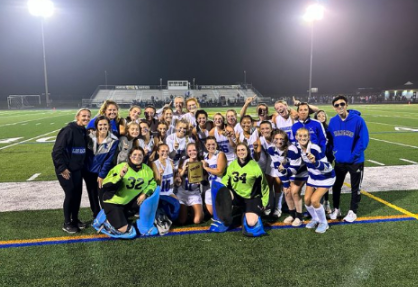 How about women's field hockey? The team this year earned its first chance at a SMAC Championship since 2012 and during conference play shutting out all goals. Many players earned all-conference recognition such as Emma Coombs who was named SMAC Player of the Year. Others include Tessa Gray, Lindsey Magill, Lily Mitchell, Lily Coombs, Rachel Webster, and Elijha Hella. The recognition does not just stop at the players, Christine Mitchell, head coach of the team, won the National Coach Award from USA Field Hockey.
All of these individuals have fought hard for recognition and to represent their school. They deserve more to remember it by.