Not that It's an Important Decision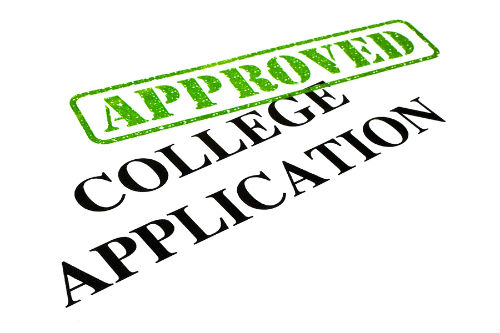 When I started high school three years ago, I thought that by my senior year I would have one question thoroughly and distinctly answered. That question, dear readers, is the subject of college. High school students like myself are familiar with deadlines. They wait for us at the end of long weeks of testing and after weekends we thought we would have to ourselves but the college decision is a deadline I, like many of my peers, thought I would have years to meet. I'm a senior now. Many early admission applications are due November first and still others are due as soon as possible and many are wondering how to work through a decision that will alter the course of their lives. Not that it's an important decision. But the college world is not unnavigable for high-schoolers.
Unfortunately, it is not as straightforward as buying furniture. Buyers do not have the opportunity to sample before they buy. The process is more akin to hiring a plumber or an electrician; one can only make a decision on the basis of reputation and reviews. What's important is understanding your goals in attending college, whether it is to become a high school teacher, a college professor, a doctor, a dentist, a computer programmer, a scientist, or a slew of other professions. Having these filters in looking for colleges, narrows the search. Perhaps your goal is to become a teacher. Search for schools with strong teaching programs. Perhaps, as this hypothetical teacher, you want to teach English. Refine your search to colleges with both a strong teaching and English program. Look at college through the lens of your goals and search for colleges with high rankings to meet them. Visit the campus and meet with potential faculty.
However, program is not the only consideration in choosing a college. Perhaps, dear reader, you do not have a discipline of choice. Even lives planned years in the future are subject to surprise job opportunities and classes they didn't realize would redefine their interests. Consider proximity of the campus to home and to local activities. Consider the size of the campus. It is important to know in what environment you flourish, whether it be a bustling city, a large campus community, or a small liberal arts college affording one-on-one attention to its students.
These factors are the reason we make lists. Writing is therapeutic. For you loyal followers, you know, as a completer of the Global and International Studies program (GIS) here at Leonardtown, I conducted a, to date, year-and-a-half-long research project on the importance of writing and literature. Lists are but an extension of people's need to write. They empower us to understand and organize our thoughts. Well then, college-weary reader, write and write. Compile a lists of priorities and mark which colleges meet your criteria. It is one of the few ways for one to decide which college is the best fit, beyond experiencing a psychic pang, that moment where a person realizes "this is the place for me." Senior Katharine Cognard-Black has not yet selected a college but she knows she wants "a liberal arts education, [to be] better immersed in the content and have a better relationship with [her] teachers." This is a high priority on her list and the reason she is not touring larger schools. She has also added to her list the requirements of "strong theatre and English programs." Clinical psychologist Jerry Weichman explains that, "Very rarely is there going to be a clear cut 'yes' when it comes to making a college decision," but lists empower people to understand their priorities.
However, if lists are not enough or you have not narrowed your priorities, visit the College Access Program in the career center. Mrs. Ulrich and Mrs. Havercamp will not only help you through the application process, but offer resources from the College Board, career cruising and the wealth of resources they have compiled to aid students in navigating the college process. In attending, I learned about the upcoming college fair September 20 from 10:00 a.m. to 1:00 p.m. and from 5:00 p.m. to 7:30 p.m., about the 130 colleges attending. I learned, from the wisdom of the College Access Program, to compile a list of questions not answered on college's website. The fair, I learned, is beneficial if one has a plan in attending just as one must have a plan, a filter, in searching for colleges.
But, you dear reader, may already have a list of colleges and are fighting through application essays and requesting letters of recommendation. Take your time and call on the wisdom of your parents and teachers, otherwise known as your personal squad of editors. By now, they have read enough of your writing to help you through drafting your thoughts. Perhaps the more pressing question is whom to ask a recommendation letter. From the words of the College Access Program, ask recommenders who can add more to your application than the story of your transcript and your essays. Ask a teacher who also knows you as a member of their club or sports team. Ask an English teacher that can attest to your writing talents or a history teacher than can attest to your enthusiasm in class discussion. Your college application is your opportunity to show yourself as a whole, to show your experience and ambition and personality. Your transcript, essay, and recommendation letters are each an opportunity to add layers of complexity. As a college applicant you are selling yourself; make every element of your add count.
If, by now, your stress is only coming to a boil, that's quite alright. Tackle the application process a step at a time. List your priorities in a college and filter your search accordingly. Make use of resources like the College Access Program and upcoming college fair. Approach recommenders knowing what dimension of you they are highlighting. For many, myself included, college is only a few months and a high school graduation ceremony away. Apply to college in these last months of palpable stress but enjoy the last of your time as a student of Leonardtown High School. Not that it's an important decision of course.